Dumpsters City Is Offering Roll-Off Dumpster Rental Services In Portland, OR
Dumpsters City is a family-owned and operated company providing high-quality dumpster rental services in Portland, Oregon. Readers can find out more about its services by heading over to its website at https://www.dumpsterscity.com/.

A spokesperson for the company talks about the dumpster rental services it offers by saying, "When you are working on a home improvement project, you have no time to sweat the details as you are going to be focused on making sure that the job you do is the best possible version of what your skills can manage. Worrying about minor details such as where the generated trash should go will only slow down your productivity and make you lose concentration from the task at hand. It is, therefore, recommended to take care of this problem beforehand and have a dumpster rental ready to go before you begin your work so that any waste you generate has a definite place to go as you are working. If you delay this till after you've started the demolition work, you will be forced to make space for the trash and then load it again into the dumpster when it arrives. To ensure a smooth workflow and to avoid doubling your already hefty task list, make sure to call up Dumpsters City if you are looking for spacious, clean, and solid dumpster rentals in and around Portland, Oregon. We will show up on time and charge you for exactly the amount of waste you generate, saving you money and keeping the cost of the project within your budget. Follow us on Facebook at https://www.facebook.com/DumpstersCity/ to stay updated with our services and offers."
The company's dumpster rental services are perfect for a wide range of disposal tasks such as refrigerator disposal, garbage removal, mattress disposal, foreclosure cleanouts, construction waste removal, yard waste removal, trash removal, appliance removal, television disposal & recycling, furniture removal, e-waste disposal, hot tub disposal, and more. The company says that customers are not allowed to dispose of hazardous materials like toxic waste, tires, dirt, rocks, or concrete in its dumpsters.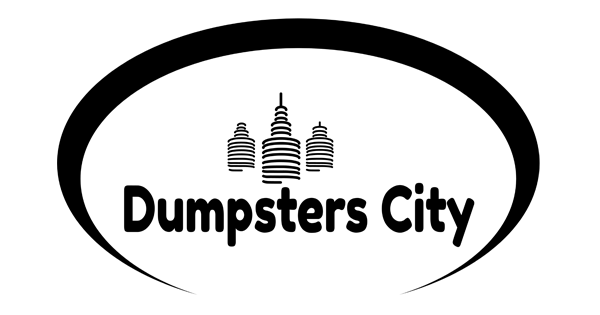 The company's 14-yard roll-off dumpster is 14-feet long, 7-feet wide, and 4-feet tall and is available for a rental price of $390. The company's 20-yard roll-off dumpster is 14-feet long, 7-feet wide, and 5.5-feet tall and is available for a rental price of $450. Both the dumpsters can be rented out for 4 days. It costs $30 to rent them out for each additional day. Both the dumpsters don't have any tonnage included in the base price and it costs $120 for disposal of each ton of waste collected. There is a 3-ton limit on the amount of waste that can be disposed of in each dumpster rental.
The most recent review of the company's services highlighted on its Google My Business page says, "I have used Dumpsters City numerous times. Great services and smooth transactions each time. I called in early to place an order which takes me about less than 15 minutes to complete. They will also pick up the dumpster before the 7-day time limit if you are done with it. This helps in high-traffic locations. I highly recommend Dumpsters City for your dumpster needs."
Dumpsters City serves any area within a 30-mile range of West Linn including areas such as Hillsboro, Fairview, Aloha, Gresham, Oregon City, Lake Oswego, Portland, Clackamas, Tigard, Beaverton, Tualatin, Sherwood, and Gladstone. The company will also deliver to areas beyond its service radius at the behest of the customer for a nominal delivery fee. The company makes its dumpster deliveries between 7 AM to 7 PM from Monday through Friday. It can also vary its delivery time based on the schedule and availability.
Dumpsters City can be contacted at the phone number (503) 303-8634 or the email address info@dumpsterscity.net. Readers can head over to its Google My Business Page at the link: https://www.google.com/maps?cid=16227417987713588908 to find the company's location and read more reviews left by satisfied customers.
###
For more information about Dumpsters City, contact the company here:

Dumpsters City
Patrick Harper
(503) 303-8634
dumpsterscitywestlinn@gmail.com
Dumpsters City
West Linn, OR 97068