Dumpster Rental Service Available In Lexington, KY, From Big Blue Dumpster Co. LLC
November 18, 2022 at 00:50
Lexington, Kentucky based Big Blue Dumpster Co. L.L.C. is pleased to share that they are providing dumpster rental services for residential and commercial clients in Lexington and the surrounding areas. Interested parties can learn more about the locally owned-and-operated dumpster rental company by visiting its official website: https://www.bigbluedumpsterky.com/.
Justin Windham of Big Blue Dumpster Co. L.L.C. said, "At Big Blue Dumpster, our philosophy is simple: we strive to earn our community's business by treating each and every one of our customers fairly. We provide the best services at the most competitive rates you'll find anywhere in Kentucky. We are locally based and managed, and what that means is that when you call us to rent a dumpster, you are talking to someone who knows the area well and can understand your needs. Whether you are doing a yard cleanup or a full house renovation, you can rest assured that Big Blue Dumpster has what you need."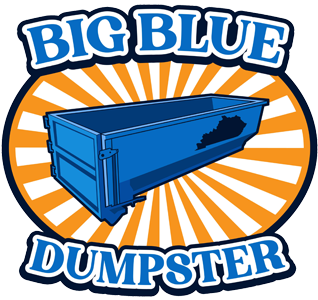 Big Blue Dumpster Co. L.L.C. offers three dumpster sizes for rent. The smallest option is a 15-yard dumpster that is 13.5'L x 7.5'W x 4.5'H, can hold the equivalent of seven pick-up truck loads, and comes with one ton of waste disposal in the base price. This dumpster is recommended for smaller jobs. The second option provided is the 20-yard dumpster, which measures 13'L x 7.5'W x 6'H and can hold 10 pick-up truck loads. Finally, the company's largest option, recommended for major jobs like construction and full renovations, is a 30-yard dumpster that has the dimensions of 16'L x 7.5'W x 8'H, includes three tons of waste disposal in the base price, and can hold more than 15 pick-up truck loads.
Across all three options, Big Blue Dumpster's pricing is inclusive of seven days of rental time, taxes, pickup and drop off, so there are no hidden costs anywhere in the process. To extend the rental time, the company charges a small $25 per day fee, and for any additional weight to be disposed of, it is $70 per ton. All three dumpsters can be easily booked via the company's website.
While the company is based out of Lexington, its normal service area covers the following cities as well: Richmond, Winchester, Berea, Nicholasville, Georgetown, Waco, and Irvine. Out of this range, the company also provided extended travel services to customers who find themselves in need of a reliable dumpster rental provider. Learn more about the company and its services at the following link: https://goo.gl/maps/sYK5rKJjMT3H6K387.
The services provided by Big Blue Dumpster Co. L.L.C. have made life easier for the residents of Lexington and the surrounding areas, earning the company a great deal of repeat business. One customer says in a top-rated review, "I needed a dumpster fast for a construction project that was ahead of schedule. They answered the phone after business hours and had a dumpster at our store in the Richmond Centre the next morning before we even got there. I called Big Blue after I was unable to reach another big company. I will never make that mistake again. Thank you!"
In another review, a customer writes, "Over the top, happy with the service received! Very professional on every level! Arrived exactly when he said he was going to arrive. Kind and courteous, which is always appreciated! I always prefer to support local businesses. I highly recommend the big blue dumpster to anyone that needs this type of help and service. 5 Stars! Thank you, Justin, for all your wonderful help and kindness! I will 100% be calling you again for our next project with the house reno! Big thumbs up!"
Those who want to learn more about Big Blue Dumpster Co. L.L.C. and the full range of services offered by the company should visit its website for more information. The website can also be used to book a dumpster immediately. Justin Windham encourages interested parties to get in touch with a representative via email or phone for any questions or clarifications. Big Blue Dumpster Co. L.L.C. can also be found at the following link: https://www.facebook.com/profile.php?id=100069920815180.
###
For more information about Big Blue Dumpster Co. L.L.C., contact the company here:

Big Blue Dumpster Co. L.L.C.
Justin Windham
(859) 544-4795
bigbluedumpster@gmail.com
1890 Star Shoot Pkwy Suite 170, Lexington KY 40509