Dumpster Rental Albertville AL Company Reed Maintenance Services, Inc. Release Customer Review Video
September 29, 2022 at 15:54
Reed Maintenance Services, Inc., a leading dumpster rental company providing services to Albertville, AL and the surrounding areas, has release a video of the recent review by a customer. In the review, the customer noted on multiple occasions about the excellent customer service they received. The customer went so far as to rate the company with five stars, which is the highest rating a company can receive on their Google Business Page.
A company representative stated, "We always welcome feedback from our customers because it helps us to know how we are doing with our goal to always provide an exceptional service. We are excited to know we served this customer well and we look forward to doing the same for others in our service areas."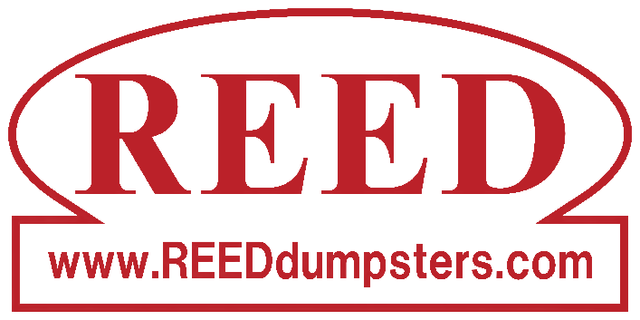 The full customer review video can be seen here at this link: https://www.youtube.com/watch?v=OgX2wivgCuc
Reed Maintenance Services Inc. is a multi-faceted company with more than 30 years of experience in the industrial and construction sectors. The company offers landfill management, bio-solid management, dump truck hauling and heavy hauling, dumpster rentals and portable restroom rentals.
The dumpster rental company provides a variety of dumpster sizes, including 20-yard, 30-yard, and 40-yard dumpsters. The 20 yard dumpster measures 20 feet long, 7 feet wide, and 4 feet tall. It has a volume capacity of 20 cubic yards and can hold up to 6 pickup truck loads or approximately 2 to 3 tons of junk and waste in weight. It can hold anywhere from 110 to 130 thirty-three gallon trash bags. It can be used to remove various types of junk and debris, such as roofing shingles discarded from a roofing project and waste from light demolition and house clean outs.
The 30-yard dumpster is 20 feet long, 7 feet wide, and 6 feet tall, with a volume capacity of 30 cubic yards and the ability to hold up to nine pickup truck loads. This dumpster size can hold between 170 and 190 thirty-three gallon trash bags. It has a weight capacity of 2 to 4 tons. This size dumpster is often used to hold junk and trash from home addition projects, multi-room clean outs, medium size demolition projects, and community clean ups.
The 40 yard dumpster is 20 feet long, seven feet wide, and eight feet tall, with a volume capacity of 40 cubic yards. It can hold up to 12 pickup truck loads, and it can hold between 230 and 250 thirty-three gallon trash bags. It can hold 4 to 5 tons of trash in terms of weight. The 40 yard dumpster is typically used for waste producing jobs such as home renovations, commercial building cleanouts, and large construction demolition projects.
Reed Maintenance Services, Inc. has an easy to manage online booking system that can be found on their company's state of the art website. This convenient system provides 24-hour access to customers and allows them to get quotes as well as schedule a dumpster rental delivery at a date and time that is convenient for them.
Since 2002 Reed Maintenance Services, Inc., has been providing quality dumpster rental options to the home and business owners of Union Grove, Albertville, Huntsville, Arab, Guntersville, and Madison, Alabama.
For more information about the company and their services, visit this link: https://reed-maintenance-services-inc.business.site/posts/1187066769097368300.
###
For more information about Reed Maintenance Services Inc., contact the company here:

Reed Maintenance Services Inc.
Shane Withey
(256) 640-7888
shanew@reedmaintenance.com
4700 Union Grove Rd
Union Grove, AL 35175