Del Valle Texas Dumpster Rental Service Continues to Offer Well Rounded Trash and Junk Removal Services
November 23, 2022 at 22:57
Dumpster Dogs is one of the most highly rated trash and junk disposal services in Austin, TX. They have accomplished this by doing many things right such as treating customers with respect, being on time with dumpster drop-offs and pickups, and delivering what it promises to its customers. It's part of the company's dedication and desire to be seen as one of the most well-rounded dumpster rental service providers in its area. Specifics about Dumpster Dogs well-rounded dumpster rental services can be viewed in more detail on the company website or its official Facebook page at https://www.facebook.com/dumpsterdogstx/.
Taylor James, the company owner, said, "These days it takes a lot more for a trash removal business to survive than just offering quality dumpster rental services. That's why we are also committed to doing such things as providing excellent customer service, offering several dumpster rental choices, and making ordering a dumpster from us as simple as possible. You would be hard-pressed to find a more well-rounded dumpster rental company than us in Del Valle or elsewhere in the Austin, Texas area."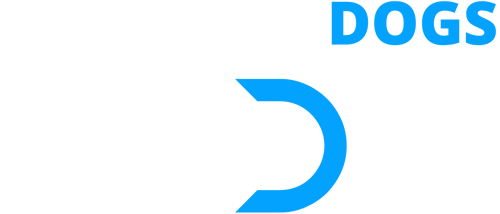 James went on to discuss what it takes to be viewed as a well-rounded waste disposal provider besides on-time scheduling and great customer service. He stated that it also helps that they offer three different dumpster sizes. This includes dumpsters that can handle two, three, or four tons of junk and refuse in one haul. Each dumpster rental comes with included pickup and delivery and up to seven days of rental time. Dumpster Dogs also offers customers flexibility by offering extra days and tonnage for purchase. They also responsibly dispose of a wide variety of trash and junk. This includes providing refrigerator disposal, garbage removal, mattress disposal, trash removal, appliance hauling, and television disposal or recycling to go along with furniture removal, e-waste disposal, and hot tub disposal services. The company's dumpsters are also the key to simplifying foreclosure cleanouts, construction cleanups, yard waste removal, and attic & basement cleanouts. More on what the company does and does not haul away can be seen here at https://www.dumpsterdogstx.com/.
James also discussed the need for their customers to be able to reserve a dumpster without a hassle, which is why they offer two convenient methods for homeowners, businesses, and contractors to book a dumpster rental from the company. That includes the more traditional way of going about this by a customer just calling the company on the phone. For customers that want to book a dumpster rental from Dumpster Dogs at any time of the night or day that's convenient to them, the company also offers simple online booking using its state-of-the-art online scheduling tool. All it takes to do this is for the customer to input billing and delivery information, select the type of dumpster they want, and then check out using the secure system and any major credit card. He also mentioned they are proud to provide dumpster rental services to a wide variety of the Austin metropolitan area locations, including Round Rock, Pflugerville, Cedar Creek, Manchaca, Wimberley, and Leander.
Businesses, homeowners, and contractors that have used Dumpster Dogs services often leave very positive reviews. Jonathan Strahl stated, "We used Dumpster Dogs for a demolition on an investment property and they were nothing but great from the beginning. I believe over-communication is key to a successful business and they provided just that. Highly recommend them for all your dumpster needs!" Mark Hume wrote, "I was referred to the Dumpster Dogs by a friend in Austin and I couldn't be happier with the service they provided. I was able to book this service without picking up the phone once. Talk about being professional and courteous of my time. Highly recommend!" Every review on this dumpster rental services provider's Google Maps Business Listing rates them a perfect 5 out of 5 stars. This listing can be seen here at https://goo.gl/maps/yAURZAtJjRjJeF376.
James stated that anyone who would like more information on their well-rounded dumpster rental services can reach Dumpster Dogs by phone, email, or website contact form.
###
For more information about Dumpster Dogs, contact the company here:

Dumpster Dogs
Taylor James
512-962-2586
taylor@dumpsterdogstx.com
5110 SH-71 E Del Valle Texas 78610