D.I. Auto Care Offers Mobile Window Tinting
D.I. Auto Care, based in Phoenix, Arizona, is pleased to announce that they are offering Mobile Window Tinting to the local community. The company also would like to state that they offer their community the latest in tinting technology.
The company offers a wide range of window films that reduce solar heat and glare, improve driver's comfort, enhance privacy and add visual appeal to all types of cars. As seen on the company's website, D.I. Auto Care's mobile tinting services also come with a lifetime warranty. The company offers this warranty in order to guarantee excellent workmanship and the use of quality window films. Paul from D.I. Auto Care, states, "We offer the latest in tinting technology that effectively blocks more than 99% of the UV rays and over 80% of the infrared heat, protecting you and your passengers while also prolonging the life of your vehicle's interior. We also take pride in using quality window films from leading manufacturers that are backed up with a lifetime warranty for your added peace of mind."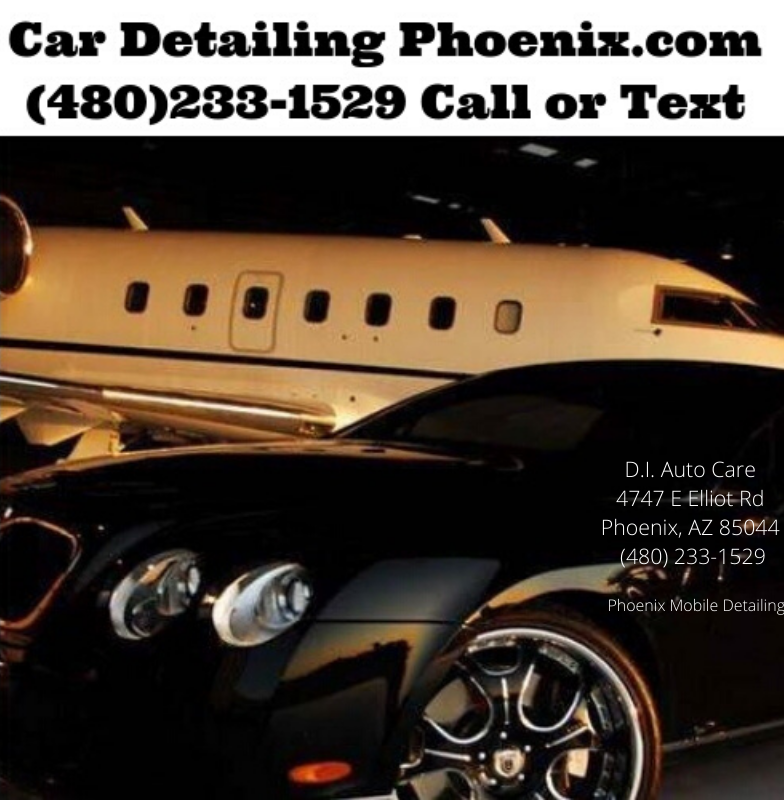 While also providing UV protection, there are a number of useful benefits which are provided by a tinted window. Tinted windows increase privacy and also keep valuables safe from thieves, for instance. Tint films also reduce heat absorption, making the temperature inside the car cooler during the summer season. In turn, this helps car owners to save on gas by using less air conditioning. A tinted window can also minimize eye strain by reducing the strong glare from the sun as well, which makes it easier to drive. Furthermore, window film has the protective benefit of being able to hold glass together in the event of window breakage, whether from an accident or an attempted break-in. Paul asserts that the company's window film can keep shattered glass intact, preventing shards from causing damage to the skin and eyes. The company makes it a point to make it even more accessible to the community by offering a Mobile Window Tint.
The company highlights the importance of hiring a professional auto detailing company that offers high grade window film and quality tint application. The company would like to highlight that, while DIY kits are often used as a way to save money, low grade tinting materials and poor application will cause more problems in the long run. A professionally installed tint uses higher grade films that are backed by an extensive warranty. Furthermore, professional companies like D.I. Auto Care are well versed with the local rules and regulations when it comes to window tinting. Darkened windows are considered a safety concern in many areas. That is the reason why many cities have specifications on how dark one may tint one's car windows. D.I. Auto Care only supplies and installs window films that are in full compliance to the local regulations, so a client has no reason to be concerned about potential problems with law enforcement.
The application process is complicated as well. For someone who is attempting it on their own and for the first time, window films are usually tedious to work with since they easily crease, produce air bubbles, trap dirt, dust, and other debris between the film and the glass. Furthermore, it is more cost efficient if the tinting is done correctly the first time. Removing a window film is far more difficult than applying it due to the sticky adhesive in it. However, in instances where one may wish to take off the film, D.I. Auto Care offers professional Tint Removal.
D.I. Auto Care is a car detailing company, with an excellent reputation, and they offer a wide range of auto services, including interior detailing, leather cleaning, seat stain removal, waxing, polishing, window tinting and windshield repair. The company also takes pride in ensuring quality workmanship and excellent customer service. Their reputation is confirmed in their many glowing reviews. One such review by Edward Brice praises the company's mobile services. He states that, "I had Paul come out to replace my front windshield, and I realized he also does window tinting. I had him put the strip along the top of my windshield and tint the whole car while he was here. Amazing service and excellent quality of work. I was referred by a friend of mine who has been using Paul for over 20 years. I would highly recommend Paul and his services."
To learn more about the services offered by D.I. Auto Care, one may visit the company's website. Those interested may also connect with the company via social media, phone or email as well.
###
For more information about D.I. Auto Care , contact the company here:

D.I. Auto Care
Paul
4802331529
paul@cardetailingphoenix.com
D.I. Auto Care
4747 E Elliot Rd
Phoenix, AZ 85044
Phone: (480) 233-1529