D.I. Auto Care Offers High-Quality Door Glass Replacement In Phoenix
Phoenix, Arizona-based D.I. Auto Care is reaching out to the community to bring attention to their high-quality door glass replacement services.
"Aside from being an eyesore, driving around the city with broken door glass is unsafe, inconvenient and something that you want to avoid," states Paul, a representative of D.I. Auto Care. He notes that, while most drivers tend to postpone the replacement of their door glass to avoid the inconvenience of going to the shop, the actual replacement process is rather simple and straightforward.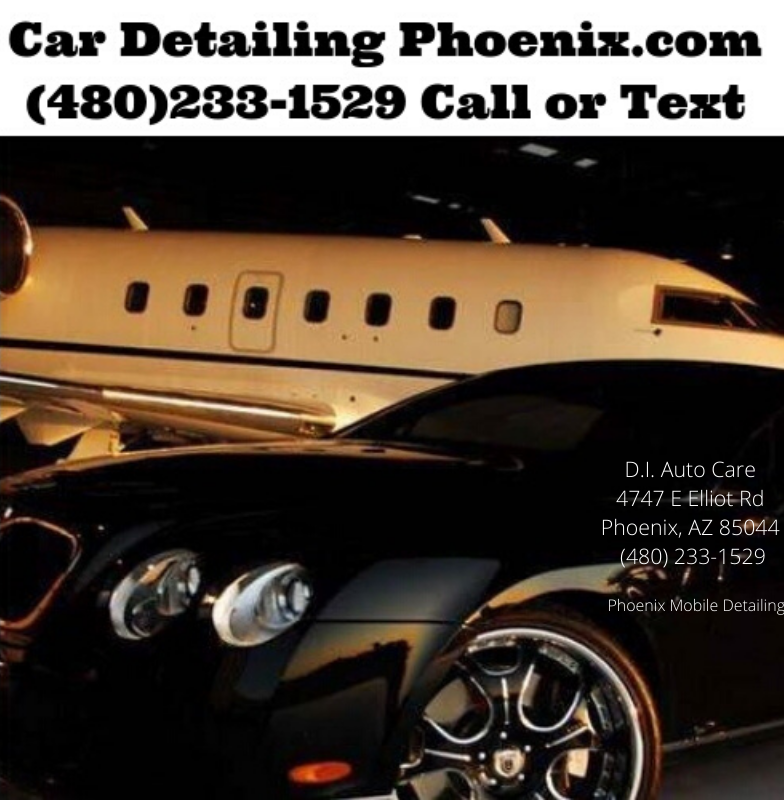 Paul says, "If you ask someone with a broken door glass why they have not fixed it, they will often say that it is a matter of not having enough time, or not having enough money. It makes sense, as they want to avoid losing a day's worth of work to have it fixed. Others simply say that they can not afford the repair, and while both are compelling arguments, the reality is that this process is very quick and affordable. You will undoubtedly end up saving time and money in the long-run, in addition to avoiding the hassle and inconvenience of having to drive around in these conditions."
According to Paul, a typical door glass replacement takes no longer than a few hours, usually being completed within a single afternoon or morning. He says, "If you really think about it, you would eventually waste more time making accommodations and DIY repairs that would barely allow you to drive around with a broken or missing door glass. In the end, it is better to take the time out of your schedule and get it fixed rather than wait and lose more of your valuable time over a longer period. This will give you peace of mind too, as you do not have to worry anymore about burglars breaking into your vehicle through your broken window. Either way, you want to get your passenger door glass replacement done as soon as possible."
D.I. Auto Care is one of the most prominent automobile glass replacement companies in Phoenix. Their excellence is proven through years of service in the field where they have helped countless members of the community fix their windshields and door glass. This expertise allows them to offer guidance to their customers in situations where a complete replacement may not be necessary. In cases where the glass can be fixed, the company guarantees the quality and durability of the products they use to commit repairs.
The company's services are not limited to glass replacement, however. D.I. Auto Care offers various solutions for Phoenix residents in one convenient place. Their services include Automobile Detailing, Window Tint Installation, Ceramic Coating, Smoke Removal and Ozone Treatment. Each service is carried out by highly-experienced professionals, offering the reassurance and peace of mind that only comes when working with industry leaders.
D.I. Auto Care is one of the best-rated car detailing providers in the area, possessing an outstanding reputation among local communities, many of whom continue to choose the company for all of their detailing needs. Their reputation is backed up by their customer reviews. They enjoy a rating of 4.8 out of 5 Stars on their Google profile, for instance. One of the most recent comments on this space, written by Haylee Jimeno, says that the company provided a, "Really quick and great service. I would recommend and go back to him again when needed. My main concern was to get rid of the nasty smell in my car, and Paul was able to do so!"
Another positive testimonial, shared by James C., says, "A friend referred D.I. Auto Care to me to get my New Porsche tinted and detailed, I ended up going with the Ceramic Window Tint because of my skin problems. He was on time and professional, and my Cayenne looks amazing. They came out to my house in the Ahwatukee Desert Foothills, and it was really convenient for me. "
https://youtu.be/KDT7bh9wXnQ
The company's website offers more details on D.I. Auto Care and their services, including drivers door glass replacement. Interested parties may reach out to Paul or another member of the D.I. Auto Care team to follow up on any inquiries. Alternatively, customers may also fill out and submit the contact form on the company's website.
###
For more information about D.I. Auto Care , contact the company here:

D.I. Auto Care
Paul
4802331529
paul@cardetailingphoenix.com
D.I. Auto Care
4747 E Elliot Rd
Phoenix, AZ 85044
Phone: (480) 233-1529