Cool Comfort Heating & Air Recognized As Top Contractor By Ductless Directory
Cool Comfort Services Heating & Air, a full-service HVAC services company in Plymouth, MA, is proud to announce that they have been accepted in the Ductless Directory and they are featured in this prestigious national ranking resource as a leading ductless contractor serving the Plymouth and the South Shore area of Boston. Getting accepted in the Ductless Directory is a significant milestone in a series of credentials that include achieving Daikin Comfort Pro status, which is the highest designation that Daikin awards to HVAC contractors. They have also been recognized as a Ductless All-Star; an elite group of ductless contractors acknowledged for their expertise.
Homeowners in the area can take advantage of and may qualify for up to $10,000 in rebates and incentives via the Mass Save program. It's important to note that rebates are only available through Mass Save partners and requires a professional installation.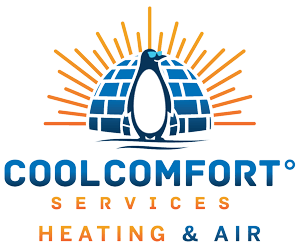 Stephen Lodge, President of Cool Comfort Services Heating & Air, says, "We won't drop the ball after the install, consumers may qualify for rebates and incentives. As a MASS SAVE partner, we make sure the consumer gets every rebate they qualify for."
They are proud of their Daikin Comfort Pro status because Daikin is the global leader in ductless technology with a wide range of products. Their ductless systems have been noted to offer some of the highest energy efficiencies and have some of the best warranties available in the market. Daikin Ductless Systems are so flexible in design that it is possible to heat or cool just one room, one area, or the entire house. Daikin offers various installation alternatives, including floor mounted, wall-mounted indoor head, and several other options. Additionally, Daikin Ductless Systems have intelligent features, such as: precise temperature control; whisper quiet operation inside and out; intelligent eye that sweeps the room and adjusts accordingly; wireless remote control; and a unit that can fit any detailed zoning plan. More about the company can also be gleaned from https://youtu.be/or6QmlYFaso.
Stephen Lodge says, "As an experienced ductless contractor, we take care of 3 important aspects; we'll make sure to match the right product to your home, ensure proper product placement and provide a professional installation."
Cool Comfort Services Heating & Air offers free estimates. They will perform a thorough evaluation of the home and go over any comfort issues that the homeowner may have. They will then match the appropriate product for the customer's needs and ensure a professional installation to achieve peak performance.
Having a reputation as a top ductless contractor in Plymouth MA, they provide installation and repair services of ductless HVAC systems, which are also known as mini splits, for homes in Plymouth and the South Boston metropolitan area and all of the South Shore, including Manomet, Bourne, Cedarville, Sagamore Beach, Carver, Cohasset, Duxbury, Hingham, Kingston, Scituate, Pembroke, Hull, Braintree , Randolph, Weymouth, Middleboro, Avon, Stoughton, Acushnet, Lakeville, Rochester, Sandwich, Mashpee, Cape Cod, Hyannis, Barnstable, Cotuit, Yarmouth, Dennis, Centerville, Falmouth, and Harwich.
Their HVAC technicians have been trained to handle the three main functions of HVAC systems, which are: heating, ventilation, and air conditioning for the home. These systems control the level of home comfort, air temperature, humidity, and maintain air quality in the home.
Cool Comfort Services Heating & Air is a leading HVAC contractor that specializes in ductless mini split air conditioning and heat pumps. They have a team of National Comfort Institute and EPA Certified technicians who can help homeowners in improving their heating and air conditioning performance while saving on energy expenses. They always do their best to surpass customer expectations and offer the highest quality of work and the best possible customer service. Their technicians and team members are always training and keeping themselves up to date on the latest HVAC technologies in order to provide the best service.
Stephen Lodge says, "Consumers need to be aware of how important the contractor is. How they can avoid many problems down the road by getting it right the first time."
When looking for the top ductless contractor in Plymouth MA, homeowners and other property owners can visit the Cool Comfort Services Heating & Air website, or contact them on the phone. They can be contacted 24/7 any day of the week.
###
For more information about Cool Comfort Services Heating & Air, contact the company here:

Cool Comfort Services Heating & Air
Stephen Lodge
(774) 266-5980
48 Henry Dr,
Plymouth, MA 02360