Computer Repair Questions Answered on Twin Cities PC Repair Website
January 12, 2021 at 19:07
Twin Cities PC Repair, a company based in Eagan, Minnesota, is pleased to announce that they have added an FAQ page on their site that provides answers to common questions about their computer repair service. These include how long the computer repair will take; how much it will cost; whether it is possible to replace cracked or damaged laptop screens; whether the data on the computer to be repaired will be safe; and why would people go to Twin Cities PC Repair instead of a big brand high traffic store.
"You've found the best place in town for responsive, reliable, friendly, and effective residential computer repair. Our expert technicians are trained on the latest techniques to solve your technology problems," says Patrick Jensen, Owner of Twin Cities PC Repair. "Too often, computer users get lured into the marketing of big box stores and franchise chains that care only about their bottom line! We strive to create real lasting relationships with our customers so you know you can count on us as your go-to computer shop."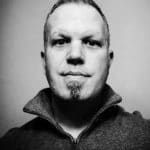 Patrick Jensen wants to emphasize that customers tend to be just a number at the big box stores. Furthermore, their employees earn by commissions and/or have to comply with add-on sales quotas. This means that they will likely try to convince the customer to purchase something that they don't really need. On the other hand, a small business, like Twin Cities PC Repair, can offer personalized service and customers can speak directly with the person who will perform the repair to explain the issue in detail. There will be no attempt for add-on sales and everything will be transparent to the customer.
Twin Cities PC Repair has also recently announced that they are offering remote repair for a number of computer problems, such as virus and malware removal. They have an online remote support and collaboration portal that customers may be able to access through their website. Aside from virus and malware removal, they also offer laptop repair, Mac repair, PC repair, data backup and recovery, custom built computers, software installation, services for networks/servers, and hardware updates. These services are available to residents of Eagan and neighboring areas.
PC repair is the most common type of service provided. They can provide a solution for most types of desktop computer problems, such as a noisy computer; failure of the OS to start; a computer that won't turn on; a computer that is too slow; a keyboard, printer or mouse that doesn't work; computer freezes and restarts; and failure of the screen to display anything. If the specific PC issue has to do with software, they will likely be able to handle it remotely.
They can also handle Mac computer issues. These include Macbook Air repair; Mac hard drive replacement; Macbook water damage repair; iMac repair; Macbook keyboard replacement; Macbook battery replacement; and Mac screen replacement.
Twin Cities PC Repair can also help with data backup and recovery. This is vital for computer users who have suffered a hard drive failure. Even after a hard drive has crashed, they will likely be able tto recover important files, such as tax documents, research papers, family pictures, financial documents, music and videos, and more. This service comes with no risk to the customer because of their "no data, no charge" policy, which means the customer is not required to pay anything unless data or files have been recovered.
Virus and malware removal is another key service provided by Twin Cities PC Repair. They have specialists in eliminating computer viruses and malware without damaging files in the computer. They will apply crafted in-house utilities to remove the malware or virus and bring back the computer to normal operation.
Those who are in need of computer repair and other related services may want to check out the Twin Cities PC Repair website at https://twincitiespcrepair.com/, or contact them on the phone or through email. They are open from 8:00 am to 5:00 pm, from Monday to Friday.
###
For more information about Twin Cities PC Repair, contact the company here:

Twin Cities PC Repair
Patrick Jensen
6514568655
patrick@twincitiespcrepair.com
860 Blue Gentian Rd
Suite 200
Eagan, MN 55121