Commercial Cleaning Services Offered by the Clean Group
January 15, 2021 at 17:33
Clean Group, commercial cleaning company in Australia, is happy to announce that they can provide cleaning services for various establishments and buildings. With the need for cleanliness and hygiene in offices and building highlighted due to the COVID-19 pandemic, it has become imperative for businesses to have a clean and hygienic work environment where their employees and customers can feel safe.
Suji Siv, CEO and owner of the Clean Group, says, "We've made choosing the right cleaning company easier for you. There is no other commercial cleaning company in Australia that invests in the most up-to-date technology. We use state-of-the-art cleaning equipment, eco-friendly cleaning solutions, antibacterial microfibre mops, high-quality microfibre cloths, HEPA multi-filtration vacuum cleaning, and more."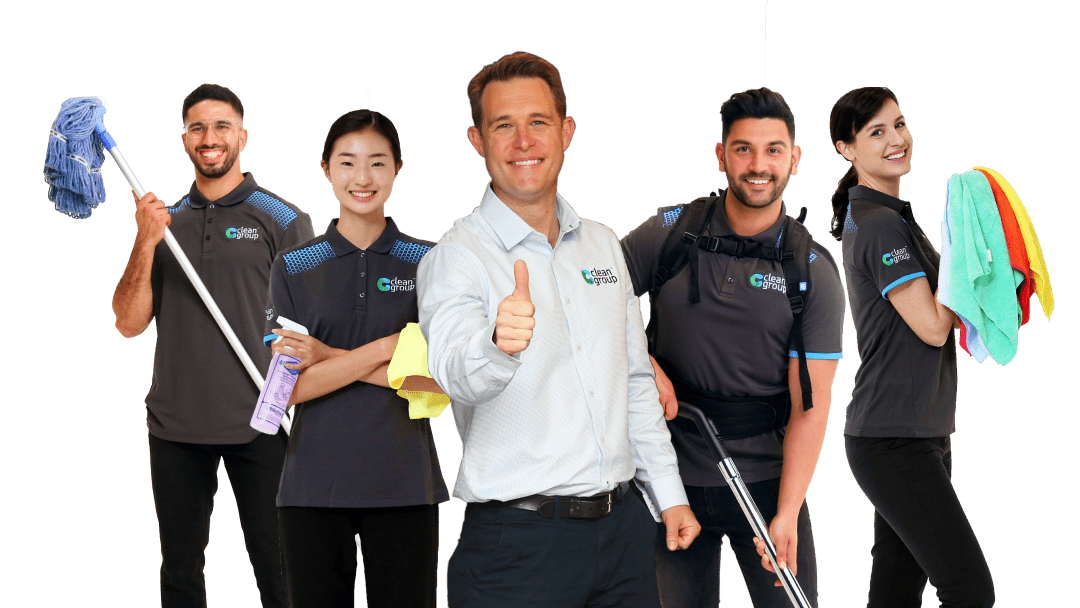 Suji Siv also wants to highlight the nine reasons why most businesses choose Clean Group for their commercial cleaning needs. These include: the extremely high quality cleaning service that is backed by a 100 percent guarantee; virus protection using virus shield and electrostatic disinfection; a work environment that becomes twice as clean compared to other cleaning services, while it is done in half the time because of their use of state-of-the-art cleaning equipment; prevention of cross-contamination; fully insured coverage and bonded cleaning; the use of eco-friendly and safe cleaning products that eliminates carbon footprint, allergens, and contaminants; provision of a one-stop service; a dedicated account manager assigned to each customer, and affordable prices.
Clean Group has been providing commercial and office cleaning services for local businesses in various suburbs throughout Australia for more than two decades. Their professional cleaners are experienced and skilled in cleaning various kinds of commercial establishments, including offices, care centres, hospitals, gyms, malls, strata buildings, and schools. Clean Group has a team of more than 50 full-time cleaners and offers a comprehensive range of cleaning services, such as end of lease cleaning, steam cleaning, carpet cleaning, stain removal, carpet cleaning, and more to several commercial establishments in a number of cities across Australia.
Businesses who require cleaning services can get the appropriate contract with Clean Group in three easy steps. First, they can contact Clean Group for a free on-site cleaning assessment by calling them by phone, sending an email, or filling in the online form on their website. The second step is for Clean Group to provide a proposal right after inspecting an analysing the needs of the commercial establishment. The third step is for the business to review the proposal and then decide whether to accept it or not.
The cleaning professionals from Clean Group use advanced cleaning equipment, such as the HEPA multi-filtration vacuum cleaner, which is used to bring the indoor air quality to acceptable levels. Another advanced cleaning equipment that they use is the i-mop floor scrubber. This can provide a more thorough and much quicker cleaning compared to the wet mop. Tests have proven that the i-mop's twin counter-rotating brushes can offer 90 percent cleaner floors and other similar surfaces. The i-mop also makes use of colour-coded accessories to prevent cross-contamination. It also has a powerful suction technology that virtually eliminates all of the cleaning solution and any liquid on the floor, resulting in a dry and clean floor.
With regards to the cleaning chemicals used, they mostly use Viraclean, which has been found to be eco-friendly and to be capable of getting rid of various kinds of bacteria, viruses, and germs, such as the hepatitis B virus, herpes simplex virus, flu virus, and more. And to ensure protection from COVID-19, they offer the Clean Group Virus Shield, which has been certified by the Dept. of Health GMDN to be capable of disinfecting against the coronavirus. This virus shield is applied through an electrostatic sprayer. This applies a coat of Zoono-71 Surface Sanitiser, which has been observed to kill up to 99.99 percent of germs for up to a period of 90 days. Zoono-71 has been approved by the Australian Therapeutic Goods Administration.
https://youtu.be/gFgOD37psCE
Those who require commercial cleaning services may want to check out Clean Group website, or contact them through the telephone or via email.
###
For more information about Clean Group, contact the company here:

Clean Group
Suji Siv
1300 141 946
sales@cleangroup.email
14 Carrington St, Sydney NSW 2000