Clean Group Sydney Offers Safe Gym Cleaning Solutions to its Customers Amid Covid 19
February 24, 2021 at 17:45
Australia's one of the most reputed professional Cleaning service providers Clean Group Sydney is delighted to announce that they are offering Safe Gym Cleaning Solutions to its Customers amid Covid 19. With this announcement, Clean Group Sydney probably became the first cleaning company that started providing their services to all the high prone areas.
The company Clean group Sydney is a well-known professional cleaning company in Australia. They are actively providing licensed, reliable, and affordable commercial and office cleaning services for businesses located in and around Sydney.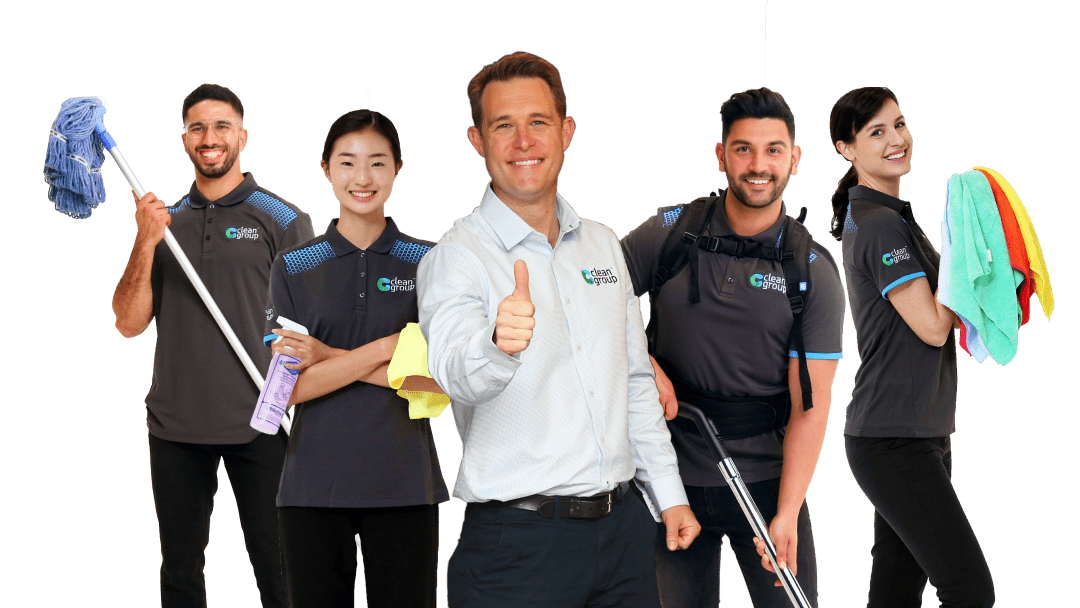 The company's portfolio is not just limited to cleaning offices and commercial buildings but they are also famous for providing long-lasting school cleaning, strata cleaning, carpet cleaning, health care center cleaning, gym cleaning, childcare cleaning, etc. services.
CEO and owner of the Clean Group, Suji Siv said, "Preventing the spread of harmful germs should be a priority for any fitness organization. Fitness facilities can ensure a clean and safe environment by following three steps: training, cleaning and documentation. You can take care of two of them, and leave the cleaning on us. At Clean Group Sydney, we have developed a dedicated team of Covid-19 cleaners, trained in a specialized cleaning and hygiene process to deal with common germs, bacteria, and viruses."
Clean Group Sydney is offering Safe Gym Cleaning Solutions to its Customers amid Covid 19 and this service includes regular and deep cleaning along with disinfection and sanitization of the complete area, while conducting the cleaning at gyms the Clean Group Sydney staff will use gloves, kits, and other safety gears and measurements. They will wash the gloves thoroughly and dry or either replace them whenever needed.
Under this Safe Gym Cleaning Solutions, the team will start with an inspection of the complete area, then they will make a plan and mark the places that require deep cleaning, and then they will carry out cleaning from the clean space to the dirty one. They will pay special attention to all frequently touched surfaces which include door handles, armrests, table surfaces, light switches, water taps, etc.
They will then clean the public spaces with different tools and then staff facilities. They will conduct complete dusting services from top to bottom, They will clean all the machines and equipment. After that they will properly manage the trash; commence cleaning of carpets, hardwood, rugs, laminate, carpets, upholstery, office partitions, and other floor materials using deep cleaning solutions along with professional steam cleaning; window and glass cleaning from inside and outside; exterior pressure washing and cleaning; and general organizing.
One of their staff said, "We will clean the Workout and instruction rooms, Front desk and reception areas, Water stations, Locker and changing rooms, Equipment rooms, Bathrooms, Showers, Windows, Back offices, Break rooms."
After cleaning all the areas properly, a disinfection and sanitization process will take place. Under this, they will use sanitizing wipes, machines, and high-quality sanitizing and disinfection products. Their staff will sanitize the complete gym and all the stuff placed there. As they said they clean and sanitize all frequently touched areas such as doors, counters, fixtures, and appliances to prevent the spread of germs and disease.
According to their website, the company is not shy of using large machines as well as handheld tools, they conduct cleaning using only government-approved cleaning compounds, and EPA-registered disinfectants, and of course hot water treatment for deep cleaning.
The CEO of Clean Group Suji Siv further added that their high-quality Safe Gym Cleaning Solutions that are available at affordable rates will provide the best cleaning results and will definitely eliminate all the existing viruses, bacteria, germs, and all surface contaminants and also prevent the spread of the same.
The Clean Group is one of the leading premium commercial cleaning service providers in Australia. The company not only provides gym cleaning services, but is also known for offering office cleaning, strata cleaning services, and services in places such as schools, offices, hotels, restaurants, hospitals, and other campuses. Thus, one can contact them for any cleaning needs.
To hire Clean Group Sydney for Safe Gym Cleaning Solutions amid Covid 19 at affordable rates, visit their official website to get a free quote. Don't wait. Call Clean Group Sydney today.
https://youtu.be/gFgOD37psCE
###
For more information about Clean Group Sydney, contact the company here:

Clean Group Sydney
Stephen Matthews
+61288598938
sales@cleangroup.email
50 Pitt St, Sydney NSW 2000