Clean Group Starts Offering Commercial Cleaning Services in Canberra
Clean Group, a leading commercial cleaning service provider based in Sydney, is now expanding its business to the capital city Canberra and has already started offering cleaning services to Canberra businesses from January this year.
"We are excited to start our services in the capital city of Australia. It has always been our goal to expand the company to cover more and more cities so that more & more businesses can enjoy the benefits of quality cleaning. Before we were providing cleaning services in the cities of Sydney, Melbourne and Brisbane and now have extended our operations to cover the city and suburbs of Canberra as well," says Suji Siv, owner and CEO of Clean Group Canberra.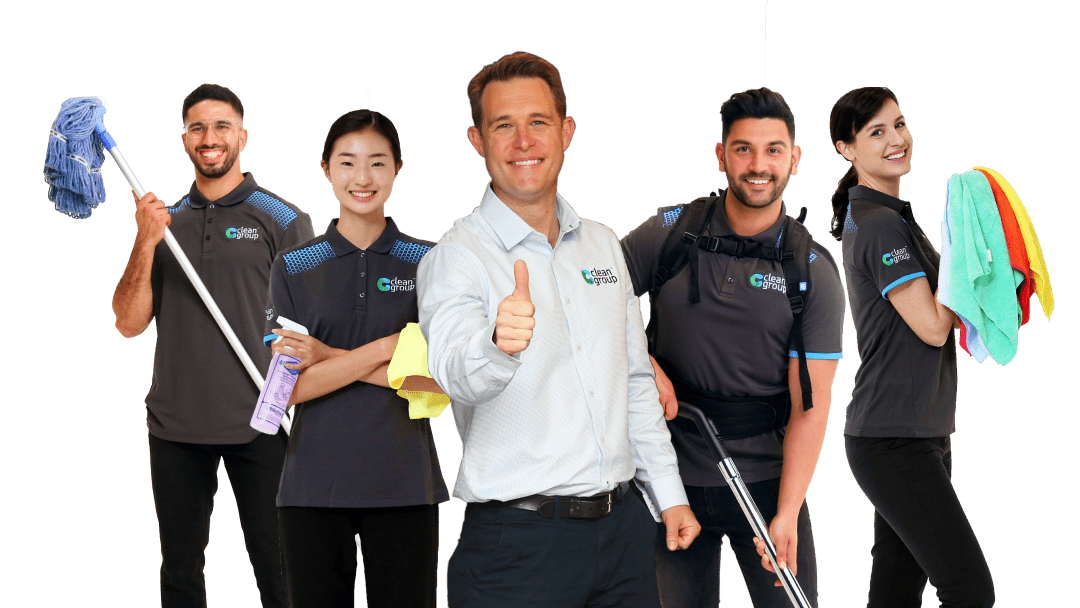 For more than 20 years, Clean Group has been offering reliable & affordable commercial cleaning services to businesses in prime cities of Australia. The company has offices in Sydney, Brisbane and Melbourne, through which it manages services in hundreds of suburbs in these regions. Given the high demand for expert cleaning services in other regions, including Canberra, the company has decided to expand its services and has recently opened a branch office in the capital city.
"Our Canberra office currently has a staff of 20+ cleaners, besides an area manager and salespeople," he added.
The Clean Group Canberra team is known for their unique ability to consistently deliver results across all its cleaning jobs. Irrespective of whether a job is small or big, they will do the same research, take their time to build a unique plan and give their best effort to achieve satisfactory results for clients. Moreover, their cleaners have a huge experience in cleaning for a variety of industries and business types. From medical cleaning to the routine care of hospitality businesses and office cleaning, they do it all.
Another reason why Australian businesses trust Clean Group is the fact that their cleaners only use green and non-toxic cleaning solutions and practices. "We only use proprietary cleaners that are 100% non-toxic and very effective in disinfection cleaning. All our cleaning solutions & methods are certified safe."
"We train our cleaners to follow a safe and toxic-free cleaning process and use only high-quality, eco-friendly products to ensure the health of our customers," says the Clean Group website.
Local businesses in Sydney, Brisbane and Melbourne can book a cleaner online through the Clean Group website for their commercial cleaning or office cleaning projects anywhere in the region. The same service is now also available for businesses in Canberra and nearby areas. Interested businesses, including offices, malls, property owners, restaurants, schools, child care centres and hospitals in the city can visit the Clean Group website to instantly book a cleaner for same-day cleaning or routine cleaning anywhere in the city limits.
New customers looking for the right plan to fit their cleaning requirements and budget can now also request a free quote from Clean Group. To do that, one has to visit the company website and fill out the 'Request A Free Quote" form with details like property type, scope and cleaning needs. "Our regional manager will then visit the client premises to analyse their cleaning requirements and offer a personalized quote."
Clean Group has experience in a wide range of commercial cleaning services for a variety of property types. From the cleaning of individual office buildings to routine cleaning & maintenance of strata properties, they do it all. Their team is equipped with the latest and best cleaning tools available in the market. Besides a team of well-skilled and experienced cleaners, they have access to state-of-the-art cleaning technologies that enable Clean Group to consistently deliver impeccable quality cleaning services to the company clients in all service regions.
With so many cleaning companies out there, it can be overwhelming to choose the right option that meets your needs and budget. Clean Group with its huge experience in the commercial cleaning industry and a brilliant service record is trusted by hundreds of local businesses for offering reliable cleaning services consistently. "We are licensed and can produce the best guarantee, making us secured for your services. Build your trust around us. You won't be disappointed!" says the company website.
https://youtu.be/gFgOD37psCE
Canberra businesses looking for reliable & affordable commercial cleaning Canberra services can get in touch with Clean Group for a free quote.
###
For more information about Clean Group Canberra, contact the company here:

Clean Group Canberra
Jackson
02 51043123
sales@cleangroup.email
Clean Group Canberra,
Edinburgh Ave, Canberra ACT 2601, Australia