Clean Group Started Offering Office Cleaning Services in Brisbane
Clean Group, a commercial cleaning company based out of Sydney and growing franchise locations nationwide, has started providing Office Cleaning services in Brisbane. They also updated their website accordingly and added Office Cleaning Brisbane service in their Services Portfolio.
Clean Group Brisbane is a professional cleaning company founded by Suji Siv. It is in the business for 10+ years and provides the highest standard of cleaning by a team of well-skilled, well-experienced professional cleaners who use state-of-the-art technology. After years of hard work and quality services, Clean Group became one of Australia's leading commercial cleaning companies. In the last few years, it is trying to broaden its reach and to achieve that, it is starting franchises in multiple suburbs of Brisbane.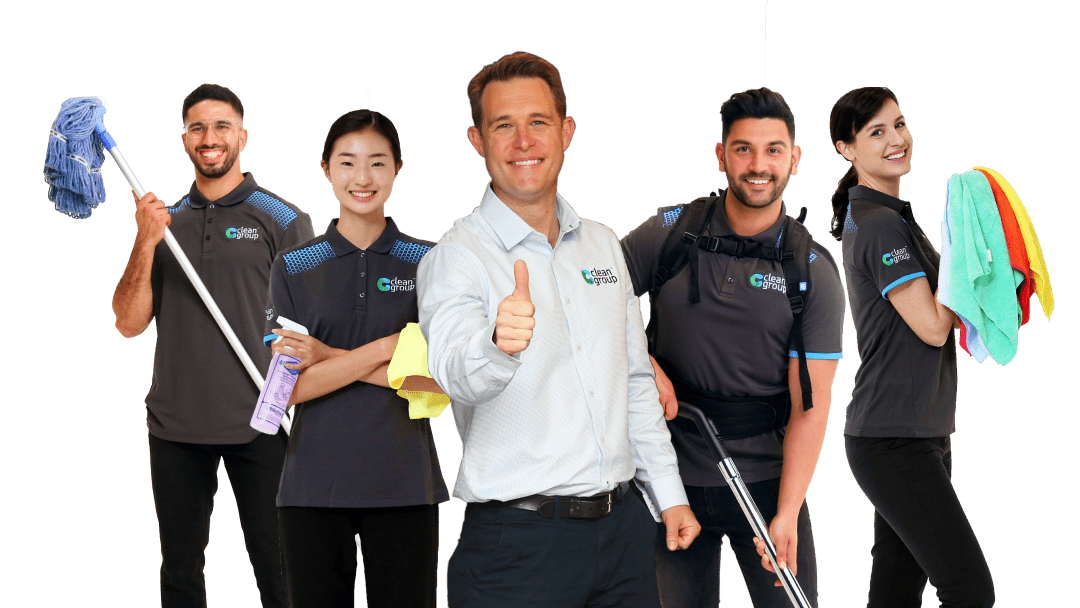 Office Cleaning Brisbane service includes inspection, regular cleaning, deep cleaning, and sanitization as well. They have a dedicated team of experienced office cleaners who know all the techniques of cleaning. And now they are ready to provide the same level of office cleaning service in Brisbane.
Under this service the clean group will vacuum all hard floors, mop all hard floors with disinfectant, dust all horizontal surfaces of desks chairs tables and other furniture. They will also empty waste receptacles and replace liners wash as needed, damp-wipe all horizontal surfaces with disinfectant. Vacuum all carpets and mats, remove cobwebs from the front entry and immediate surrounding areas are also included in their list.
The long list of cleaning task does not simply end here, the office cleaners will also mop and clean the restroom, kitchen floors, elevator and stairs with disinfectant, vacuum and mop all hard floors. They will also stock toilet tissue hand towels facial tissues and hand soap, empty waste receptacles and wipe if needed and replace bin liners as per the requirement.
Clean Group cleaners will also remove garbage from all areas, polish all brass and brightwork, spot clean internal glass in doors toilets and urinals to be cleaned and disinfected on both sides and disinfected sanitized.

The company will also clean automatic glass doors inside and out, wipe all internal glass, polish all brass and bright work on doors and cabinets. Their cleaners will also spot clean walls and painted surface, at last, they will also ensure all areas are clean and arranged neatly.
Suji Siv on this occasion said, "Offices and commercial places require special cleaning care because a clean environment keeps all the staff members happy and motivated. Additionally, it helps businesses to create a good reputation as a clean environment plays an important role in impressing customers and guests. We started offering Office Cleaning service in Brisbane and offices and businesses located here will get quality office cleaning services at reasonable costs."
Clean Group has a team of 50+ highly skilled and expert cleaning professionals in Brisbane. These cleaners are experienced in professional cleaning of a range of commercial, strata and residential properties, including offices, industries, warehouses, storage rooms, retail stores, malls, hospitals, childcare centres, and more.
If tools and cleaning compounds are concerned, then according to the official website. Clean Group uses only eco-friendly cleaning products to ensure the health of customers. It uses various cleaning tools, equipment and machines. It also has access to ULV fogging machines, air blowers, electrostatic sprayers, polishing machines, and various other types of cleaning machines.
https://youtu.be/gFgOD37psCE
Clean Group Brisbane offers High-Quality Office Cleaning Brisbane Services at affordable rates for a limited time, So, Offices, businesses and organizations can contact Clean Group through their official website to get a free quote.
###
For more information about Clean Group Brisbane, contact the company here:

Clean Group Brisbane
Beau Sleeman
+61730854358
sales@cleangroup.email
Brisbane CBD QLD Australia