Clean Group Revamps Services Ahead of Spring Cleaning in April
Clean Group, a Sydney-based office cleaning services provider, is done updating its cleaning services & team to be ready for the ongoing spring cleaning season that starts in April. The firm is always looking to improve its services to keep meeting the expectations of its potential and existing clients in Australia. Their commitment to offering the highest quality cleaning services has established the company as a market leader in the commercial cleaning industry.
"At Clean, it's our primary goal to always meet the expectations and needs of our clients through best-level cleaning. Due to the COVID pandemic and other safety concerns, the industrial cleaning needs have changed a lot over the past year, and we are on our way to upgrade our strategies and teams to keep meeting the changing customer demands," said Suji Siv, owner and CEO of Clean Group.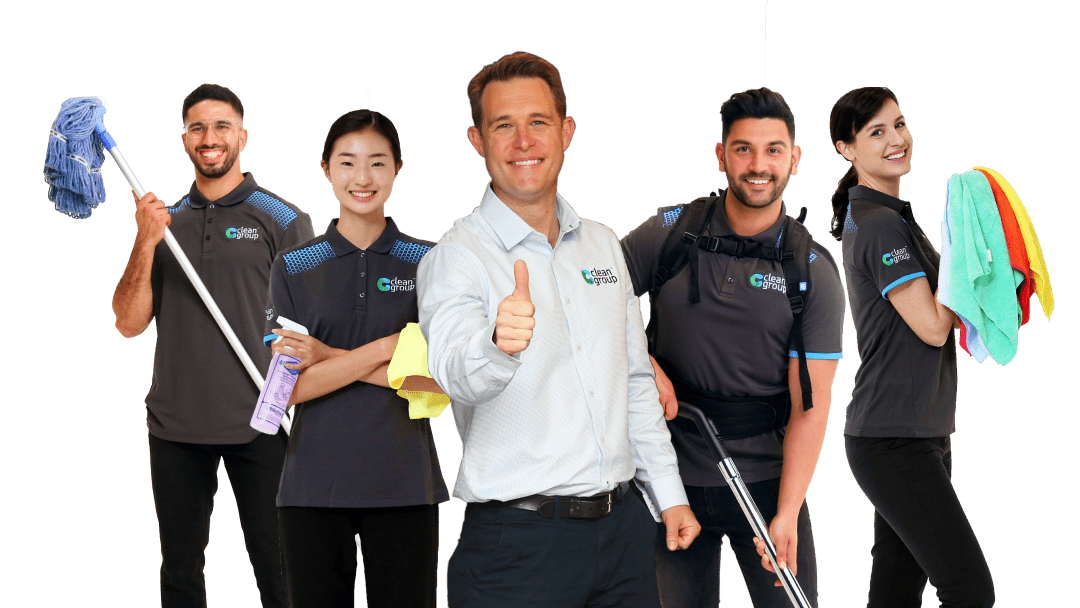 As the spring season nears, businesses have started searching for reliable spring cleaners to tackle their commercial cleaning needs. This is the time of the year when everyone expects their place, household and commercial, to be cleaned properly and thoroughly. So, naturally, the demand for expert office cleaners has risen significantly over the past months. Clean Group is one of the first cleaning companies in Sydney that has already prepared for the season and incoming surge in cleaners' demands.
"Due to the COVID-19 last year, we had already upgraded most of our systems and strategies. We have added new, expert members to the team with some most advanced cleaning technologies and equipment and now provide disinfection along with all commercial & office cleaning projects. With the spring cleaning season coming in, we are ready to tackle the cleaning needs of our growing customer base in Sydney," he added.
Clean Group is a full-service commercial cleaning & office cleaning company known to offer affordable & personalised cleaning solutions in line with the budget and specific needs of local businesses in Sydney. The company came into the limelight last year with the launch of inexpensive COVID-19 cleaning services for small business owners throughout the city. As of today, it has a team of 50+ full-time cleaners, with individual experiences ranging from a couple of years to up to 10 years in the commercial cleaning industry.
Last year, during the pandemic, Clean Group made some strategic investments to upgrade their cleaning techniques, buy new equipment, and train their teams in safe & green cleaning practices. The investment turned out to be a huge success, as it has now become a leading & trusted provider of office cleaning services in Sydney. Besides offering all-green cleaning solutions, the company is the first to offer basic disinfection along with all office cleaning packages.
"Last year when the world was struggling with the pandemic, we realized the importance of disinfection. Routine disinfection of frequently-used areas can keep your premises and your people safe and greatly limit the spread of the virus."
While Clean Group is offering basic disinfection along with all its routine cleaning services to be on the safe side, the company CEO urges customers to opt for the COVID-19 cleaning package if they are looking for complete sanitization of their premises or if a person has been recently reported COVID positive on their facilities. "Complete & routine disinfection is the only definite way to make sure that your business premises are free of the virus."
Clean Group offers a complete suite of professional cleaning services ranging from office cleaning to hospital cleaning after builders cleaning, strata cleaning and maintenance.
Thanks to Clean Group's innovative office cleaning solutions and their ability to consistently deliver affordable & efficient cleaning services, small businesses in Sydney can effectively meet all their spring cleaning needs without breaking the budget. Not just in the city, but in all 658+ suburbs of Sydney and beyond that, Clean Group is the most reliable and No.1 trusted office cleaning company for Australian businesses.
https://youtu.be/gFgOD37psCE
Office managers and owners looking for a trusted cleaning partner for their routine and one-off cleaning needs in Sydney can contact Clean Group or visit their website.
###
For more information about Clean Group, contact the company here:

Clean Group
Suji Siv
1300 141 946
sales@cleangroup.email
14 Carrington St, Sydney NSW 2000