Clean Group Provides Dedicated High Rise Window Cleaning Services To its Customers in Australia
Clean Group is a Sydney-based commercial cleaning agency providing cleaning services in multiple cities & suburbs of Australia. The company specializes in the cleaning of large, strata buildings, including high-rise window cleaning, for a variety of offices & commercial premises throughout Australia. It provides services in major cities like Sydney, Melbourne, Canberra and Brisbane as well as in hundreds of suburbs across the country.
Clean Group has an expert team of trained window cleaners providing services to hundreds of company clients. "All our cleaners are in-house and trained to provide the best quality cleaning at minimal rates and with complete safety. Our team of window cleaners is the most experienced in the market and use high-end safety tools when cleaning external windows of large buildings," says Suji Siv, owner and CEO of Clean Group.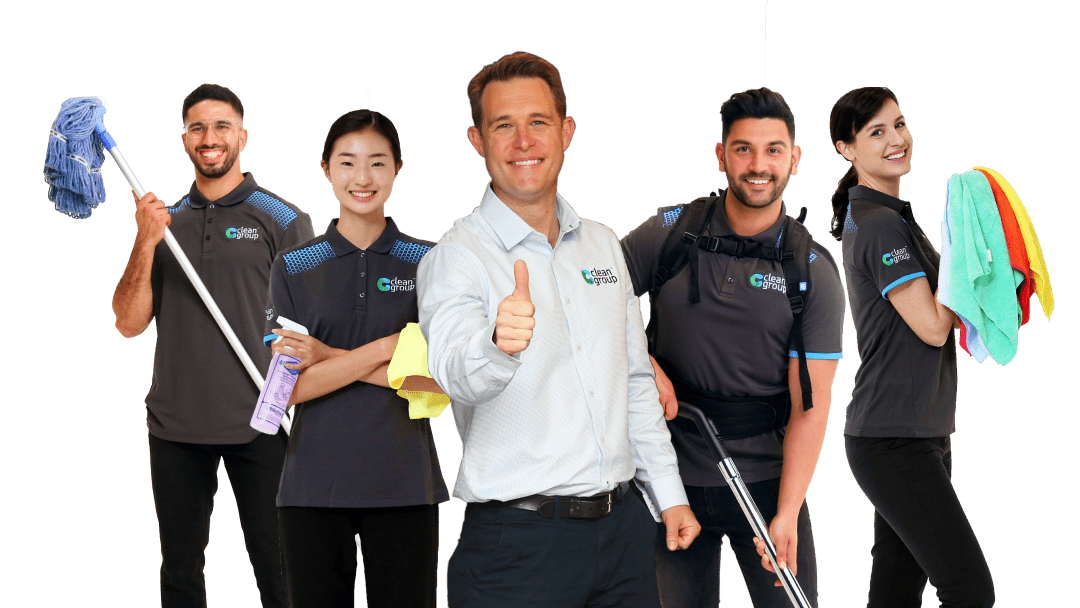 External window cleaning is a risky job, especially if the windows are located high. It involves reaching and cleaning external high-rise windows using some kinds of tools. Most of the cleaners use proper safety equipment like protective gear, robes, gloves, helmet, footwear, etc. to avoid and ensure protection against accidents when cleaning high-rise windows. It is important that the task must only be performed by professional window cleaners who have the experience as well as safety tools for the job.
At Clean Group, they provide their window cleaners with the best-in-class protective gear and cleaning tools for efficient & safe cleaning of high-rise windows at clients' premises. All the company cleaners are trained professionals with experience in the cleaning of both external and internal windows. They use high-quality window cleaning tools, including anti-scratch wipers, squeegees, scrapers, blades and sticker rods. Also, they use colour-coded window cleaning buckets to prevent cross-contamination and achieve great cleaning results.
Strata building owners and businesses in Australia often seek the help of professional cleaners when looking to clean their premises, especially high-rise windows. Using regular or untrained cleaners for the cleaning of office buildings or premises where safety/hygiene is concerned is never a good idea. They may end up doing bad work as well as cause accidents when cleaning high-rise windows because of the lack of training and tools. Instead, hiring a professional window cleaning like Clean Group is beneficial both financially and safety-wise.
Clean Group has a dedicated team of trained & experienced window cleaners who can be hired for all kinds of window cleaning jobs for a variety of properties, including high-rise window cleaning, external window cleaning, internal window cleaning, and more. Having access to expert window cleaners in their budget enables Sydney businesses to adequately maintain the cleaning of their high-rise buildings & windows, which leads to safe & happy customers.
Moreover, Clean Group always uses eco-friendly & non-toxic cleaning solutions that are completely safe for humans, pets and the environment. This further ensures that their cleaning results are up to the mark and safe for customers.
Booking a window cleaning appointment with Clean Group is easy. One can book an appointment for the same-day cleaning or routine cleaning on a weekly/monthly basis. To book the same, one needs to visit the company website and use the contact form to send their enquiries, explaining as much detail about the project as possible. Alternatively, they can call directly to their sales team on the number provided on the website. Normally, the company will ask a client to book a free on-site appointment for the cleaning manager to analyse the property's cleaning requirements and prepare the best plan & quote accordingly.
Clean Group is a certified commercial cleaning company with over 20 years of experience. It was founded and operates on the principles of integrity, safety & quality. All their cleaners are police-checked, trained and fully insured. The company even has a 100% satisfaction guarantee, where it encourages the clients to report an issue in case they are not 100% satisfied with the service provided. In such cases, the company usually arranges a free repeat clean for the premises in question.
"We want our clients to be happy. If you are not completely satisfied with our work, just tell us and we will do everything we can to change your opinion and improve your experience."
https://youtu.be/gFgOD37psCE
Office & strata owners looking for a reliable & affordable window cleaning company in Australia can call Clean Group or visit the company website to request a free quote.
###
For more information about Clean Group, contact the company here:

Clean Group
Suji Siv
1300 141 946
sales@cleangroup.email
14 Carrington St, Sydney NSW 2000