Clean Group: Offers 24/7 Covid-19 Cleaning in Sydney NSW
Clean Group performs COVID-19 cleaning for any worksites, office space, or commercial areas that have been exposed to the COVID-19 virus. After the cleaning is performed, Clean Group issues a Checklist and Certification which is a needed document for getting approval from the government health department for reopening any business. this type of certification is conducted according to the Health Department Requirements for Reopening the Business in Sydney.
Clean Group Sydney performs deep COVID-19 cleaning in accordance with the SWA standards for deep cleaning. According to these standards, particularly for the prevention of COVID-19, disinfectant fogging is not recommended procedure. However, a novelty in tackling this issue is the electrostatic virus shields.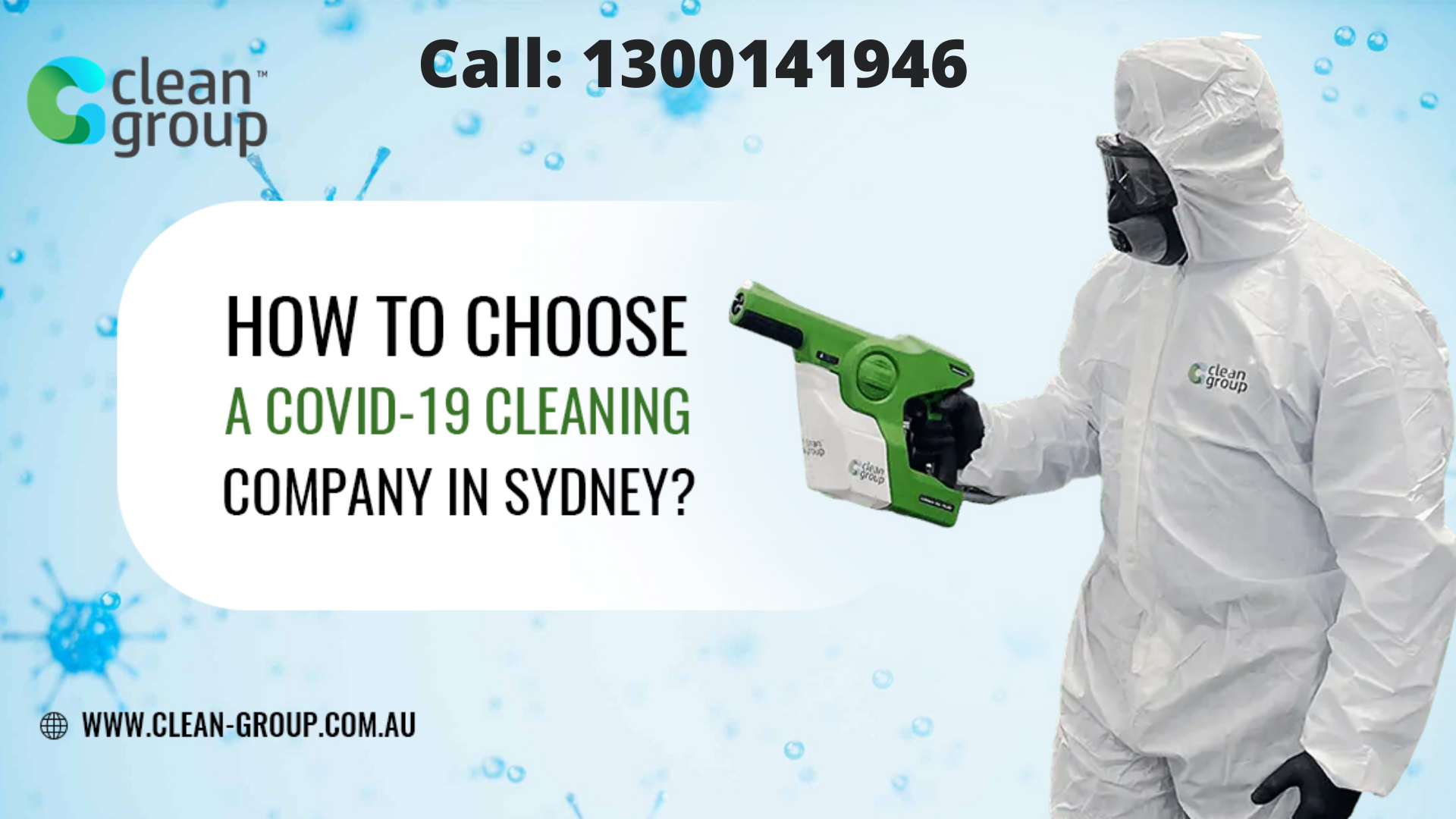 Electrostatic Virus Shield disinfection technique involves the use of a specialized sprayer machine. The special sprayer, approved with the Australian health department TGA and approved chemicals, is used to disinfect surfaces and high-touch areas.
The machine transmits electrically charged sanitiser particles, which have the ability to quickly wrap themselves over the surface on which they are sprayed. The sanitiser solution automatically covers the entire surface, including the corners and areas such as underneath the chair armrest and behind the door handle.
The machine makes it easy for the sanitiser solution to reach and cover different surfaces like walls, door handles, and carpets properly and completely, effectively removing germs.
Besides the deep COVID-19 cleaning, Clean Group offers precautionary COVID-19 sanitization service. This is a convenient service for businesses and commercial premises that do not have an actual confirmed COVID-19 case but are willing to take this precautionary step in disinfecting the premises.
With the proper PPE, the cleaning staff ensures safe and effective cleaning. This type of cleaning includes basic cleaning of the premises, followed by disinfecting all areas and surfaces in order to minimize the spread of infection. Al the entrances, door handles, lifts, handrails, doorknobs, etc. are being cleaned in detail to stop the infection from spreading.
Original Source: https://www.clean-group.com.au/how-to-choose-a-covid-disinfection-company-in-sydney/
###
For more information about Sanitising Disinfecting Cleaning, contact the company here:

Sanitising Disinfecting Cleaning
Clean Group
02 8188 9018
sales@cleangroup.email
Jamison St, Sydney NSW 2000