Clean Group Now Offers Hourly Office Cleaning Services in Sydney
Clean Group, a professional commercial cleaning company specializing in all aspects of office cleaning, has started offering hourly rated office cleaning and maintenance services to customers in Sydney. The new service will enable local business owners & managers in Sydney to book cleaners for as little as one hour for their specific office & commercial cleaning needs in the city. This is particularly beneficial for businesses with a small cleaning budget.
"I am glad to introduce this one-hour office cleaning service. So far, our standard packages include routine cleaning and one-off cleaning services, with routine cleaning covering daily, weekly and fortnightly cleaning of premises. The 1-hour cleaning service will enable small businesses like local stores, clinics, etc. to book a cleaner for their instant cleaning needs without breaking the budget," said Suji Siv, owner and CEO of Clean Group.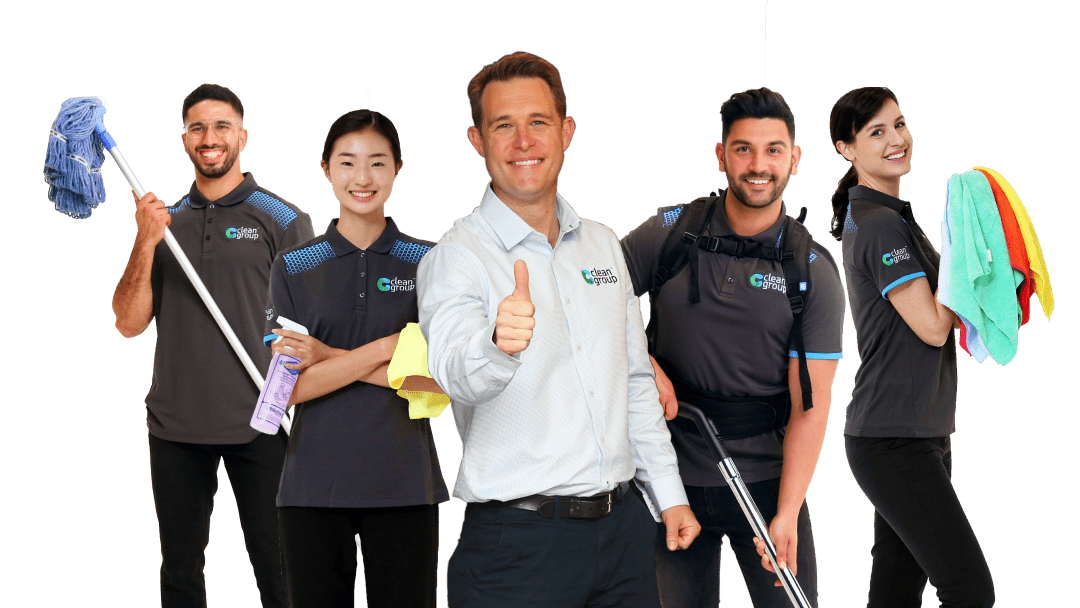 For those wondering what it means to book a cleaner on an hourly basis, here Mr Siv explains in brief.
"So, we normally allow our cleaners to be hired for a complete project. This includes either routine cleaning or one-off cleaning of a property. Say you want to hire a cleaner or team for daily or weekly cleaning of your Sydney office. You can book our standard routine cleaning package and will be good to go.
"They just want to hire a cleaner for as long as it takes to clean their property. So, if a place is small and takes only about a couple of hours to clean, why would someone pay for a full-day cleaner? This idea made us introduce this hourly cleaning service where you can hire a cleaner for as many or as few hours you want, starting with one hour, and have to pay accordingly."
One thing to note about hourly office cleaning services in Sydney is that their average cost might be slightly higher when compared to routine cleaning. For instance, an hourly cleaner in Sydney might cost around $30/hr. On the other hand, the average hourly fee for routine cleaning would be no more than $20/hr. So, for long hours, routine cleaning is usually profitable over hourly cleaning. But for cleaning projects that involve only a couple of hours of work, hourly cleaners are certainly the best in terms of cost.
Besides hourly office cleaning, Clean Group Sydney continues to offer routine cleaning, one-off cleaning, after builders cleaning, end of lease cleaning and other regular services that it was earlier providing. Having over 20 years of experience in catering to the commercial cleaning needs of businesses all over Australia. As of now, they have branches in Melbourne, Sydney, Canberra and Brisbane.
Another thing to note about the cleaning services of Clean Group is their inexpensive rates, which is one of the major reasons why the company is preferred by hundreds of small businesses for their routine and hourly cleaning needs. When compared with other cleaning companies of the same proficiency and quality, Clean Group stands far ahead in terms of reliable & affordable pricing. Thanks to them, small Sydney businesses can afford to hire the best professional cleaners in their budget.
Hourly cleaning is usually preferred by both clients and cleaners. While cleaners get incentives for doing a good job taking sufficient time, clients can stay clear of poor quality and long-hour cleaning packages when all they need is a few hours of expert cleaning. It has also been found that fix rate cleaning is not usually as efficient as hourly cleaning because of the limited incentive. For customers also, hourly cleaning can give good & complete results at a limited cost.
In the end, it all depends on the particular cleaning needs of a customer. Clean Group now provides a variety of cleaning services, including daily, hourly and weekly office cleaning as well as one-off cleaning. A customer is free to choose the service that best fits their particular requirements and budget. It should also be noted that most cleaners would not include carpet cleaning in fixed-rate packages while hourly office cleaning includes carpet cleaning, upholstery cleaning, toilet cleaning and all other works.
https://youtu.be/gFgOD37psCE
###
For more information about Clean Group Sydney, contact the company here:

Clean Group Sydney
Stephen Matthews
+61288598938
sales@cleangroup.email
50 Pitt St, Sydney NSW 2000