Clean Group Melbourne Uses High-End Cleaning Equipment For Its Commercial Cleaning Services
February 16, 2021 at 17:35
Clean Group Melbourne is a fast-growing commercial cleaning & office cleaning company that specializes in offering tailored cleaning services to help businesses maintain clean & germfree workplaces. They are known to use the latest cleaning tools & cutting-edge technologies in their cleaning practices to more efficiently kill germs and viruses and offer safe work premises to offices in Melbourne. As a seasoned cleaning company providing services for over 20 years, Clean Group has a practical understanding of the cleaning needs of local businesses and is able to deliver adequate services & results to meet these needs.
"For us at Clean Group, the safety of our clients is very important, which is why we constantly upgrade our systems and include the latest and most advanced cleaning technologies to our practices. We are your first & best line of defence against indoor pollution, germs and cross-contamination. Contact us today for a health-friendly clean workplace," says Suji Siv, owner and CEO of Clean Group.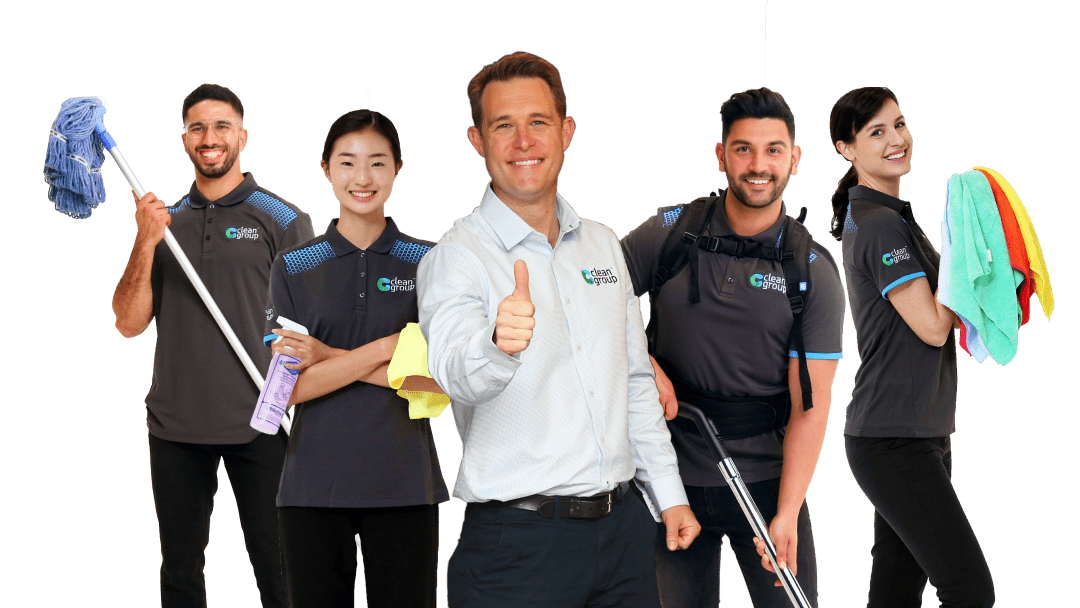 One of the USPs of Clean Group is safe & quality cleaning using high-end cleaning equipment, technology & eco-friendly solutions. Some of the advanced cleaning equipment they use include the i-mop floor scrubber, microfiber cloths, electrostatic disinfectant sprayer, antibacterial microfiber mops, top-class Window Squeegee, pressure vacuum cleaner, etc. In addition, they use eco-friendly and non-toxic cleaning solutions that involve limited use of chemicals. These next-gen cleaning technologies of Clean Group help limit the use of water & chemicals in the overall cleaning process, among other benefits.
The i-mop floor scrubber is a revolutionary cleaning tool that combines the power of an industrial scrubber and the flexibility of a mop. It's super flexible and very powerful and is even faster than a standard auto scrubber. The amazing flexible design of the i-mop enables it to get right to the edge and clean even the most unreachable areas such as the corners and under couches. It reportedly takes only about 5 minutes to clean a 100 m2 area, including obstructed & small spaces.
The i-mop scrubber comes with twin counter-rotating brushes that are able to deep scrub a surface to remove up to 90% of dust, dirt & debris. At the same time, it minimizes the use of water & solutions in the cleaning process and uses the advanced suction technology to make the floor dry almost immediately after cleaning.
Going strong on its promise to help protect the environment and limit the wastage of water in the cleaning process, Clean Group has always focused on using advanced cleaning technologies & tools that are friendly to the ecosystem. For instance, they use microfiber cloths and antibacterial microfiber mops that, besides being highly effective in the cleaning of all types of bacteria, involve the limited use of water. Also, these microfiber cloths & mops can easily absorb moisture from hard surfaces, making them dry instantly.
Last year, Clean Group included the widely acclaimed Electrostatic Disinfection technology to its suite of services, thus becoming one of the first cleaning companies in Melbourne to provide this service. As the name suggests, this is a disinfection method that involves the use of a state-of-the-art electrostatic spray gun. The machine charges the sanitizer solution, which when sprayed on a surface wraps itself around the surface, forming a uniform sanitizer coating on objects and removing all kinds of bacteria and germs, including the much-feared COVID-19 virus. The use of a spray gun also ensures that the sanitizer covers the entire surface, including hard-to-reach areas such as corners. The technology is able to kill up to 99.99% of viruses & germs, as approved by the Therapeutic Goods Administration (TGA).
Besides this, the company uses a range of other advanced cleaning tools & equipment for providing commercial cleaning services for all the 321 suburbs of melbourne, including Window Squeegees and pressure vacuum cleaners to achieve great results for its commercial cleaning clients in Melbourne.
"Good cleaning is important for all commercial buildings, especially offices, as it not only helps ensure health safety of workers but can also greatly improve the public image of the company and help attract more customers. It's not possible or feasible to achieve good cleaning results without the right tools, which is why we at Clean Group always emphasize using the most advanced & cutting-edge equipment in our cleaning practices. You can contact us to find out more."
https://youtu.be/gFgOD37psCE
Businesses looking to engage high-end commercial cleaning services of Clean Group can visit the company website to request a free on-site quote anywhere in Melbourne.
###
For more information about Clean Group Melbourne, contact the company here:

Clean Group Melbourne
Amelia Annand
+61385784633
sales@cleangroup.email
1107/413 Collins Street, Melbourne VIC 3000 Australia