Clean Group Melbourne Introduces The Most Sophisticated & Safe Childcare Cleaning Services in Australia
February 04, 2021 at 16:23
Clean Group Melbourne, a well-known commercial cleaning company now provides a complete range of safe child care cleaning services to schools and child care facilities in Melbourne. The company has been providing cleaning services for almost 20 years now and has good experience in delivering personalized cleaning solutions to fit the different needs of businesses. They have branches in all major cities of Australia, and the Melbourne office of Clean Group has recently upgraded its child care cleaning services to meet the shifting needs for safer Green Cleaning, Sanitizing, and Disinfection services.
"We have been providing cleaning services to child care centres and schools across the country for years now and very well understand their safety needs and importance. In the aftermath of COVID-19, we now provide complete child care cleaning along with sanitizing and disinfection, which is a way to ensure the safety of children from harmful bacteria, germs and viruses. You can call us or visit our website to know more about our disinfection cleaning service," says Suji Siv, owner and CEO of Clean Group Melbourne.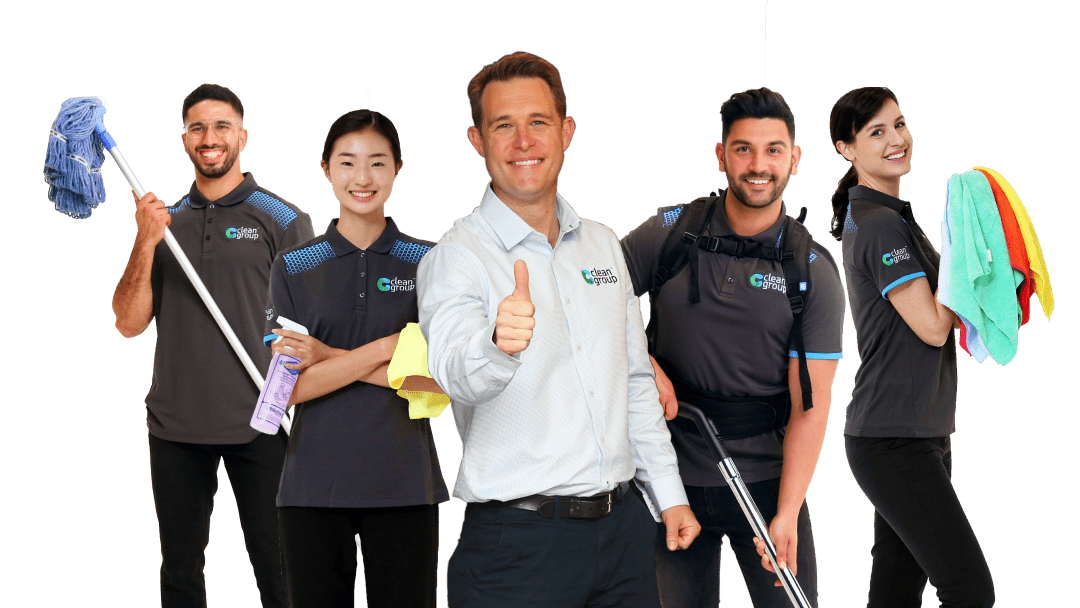 Another thing to note is that a large number of cleaning/disinfecting products and supplies available in the market are chemical-based and, therefore, pose health risks, especially for children and kids in places like schools. So, it's important for schools and childcare centres to carefully examine a disinfectant product before using it for the cleaning of their premises. Preference should be given to the use of green, non-toxic cleaning solutions. Clean Group is one of the few child care cleaning companies in Australia that only uses in-house and green cleaning supplies.
"Our cleaning supplies and practices are completely safe for humans, especially children. Since we provide services to a variety of properties with children, we take extra measures to ensure that none of our cleaning products or methods is harmful to our young customers."
Besides providing top-quality & safe cleaning services to child care facilities and schools, Clean Group also regularly holds training sessions and webinars, teaching cleaners in general about the safety practices to follow and best products to choose for the cleaning, sanitizing and disinfection of sensitive premises like child care centres. One can also read helpful cleaning tips and safety guides on the company blog. Some of the topics they write about include the best DIY cleaning methods for different types of premises and situations, how to choose the right cleaning equipment & products, safety precautions to follow when cleaning & disinfecting, and more.
Clean Group's child care cleaning Melbourne covers a whole suite of services, including but not limited to, the cleaning & disinfecting of floors, windows, wardrobes, desks, toilets, hand basins, toys, play areas, cabinets, etc. The disinfectant they use for child care cleaning is certified-safe for children and pregnant people. In addition to basic child care cleaning, they also cater to the special cleaning needs such as move-in cleaning, deep cleaning, after-builders/renovation cleaning and others.
Besides being the top provider of high-quality & safe child care cleaning services in Melbourne, Clean Group is also one of the most affordable cleaning companies in the area. Their custom cleaning packages are designed to fit everyone's needs and budget. Moreover, they offer free custom quotes based on on-site inspections to ensure delivering the best-value cleaning services in the budget of their clients. Clean Group has an in-house team of child care cleaners with huge experience in the industry. They are regularly trained in cutting-edge methods of cleaning and provided with state-of-the-art tools & equipment to achieve the desired cleaning results for the company clients. At a very low cost, they deliver world-class & the safest child care cleaning service with a 100% satisfaction guarantee.
"At Clean Group Melbourne, we also use advanced office cleaning technology which includes state-of-the-art equipment, correct procedures in conducting the machines and environment-friendly chemicals that dry within two hours of application and leaves the entire building sparkling, neat and clean, with no residues left behind and no chemical smell," says the Clean Group website.
https://youtu.be/gFgOD37psCE
Child care centres and schools looking for a reliable cleaning company that can provide efficient cleaning & disinfecting services with safety can contact Clean Group or visit their website for more information.
###
For more information about Clean Group Melbourne, contact the company here:

Clean Group Melbourne
Amelia Annand
+61385784633
sales@cleangroup.email
1107/413 Collins Street, Melbourne VIC 3000 Australia