Clean Group Continues to Keep Sydney Offices Clean & Safe Amidst COVID-19 Threat
The COVID-19 threat is far from over. With the second layer of COVID-19 and its variants threatening the world, Clean Group, a leading Sydney-based commercial cleaning company, continues to use innovative cleaning techniques and disinfection methods to help Sydney businesses stay clean and safe. The company reportedly uses some of the latest cleaning methods and a proven disinfecting process to keep the Coronavirus away from commercial premises like offices, stores, schools and hospitals in Sydney.
"As one of the oldest and most experienced office cleaning companies in India, we are trusted by hundreds of fellow businesses to keep their people and premises safe. At Clean Group, we don't just clean but also make your place immune to all kinds of pathogens and viruses through our certified disinfecting approach," said Suji Siv, owner and CEO of Clean Group Sydney in an interview.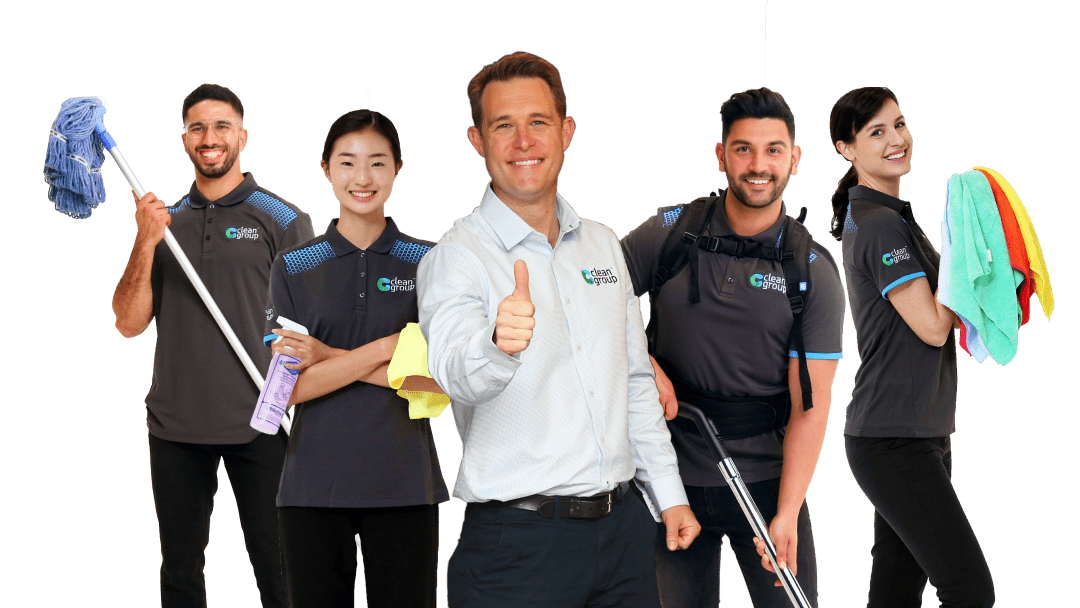 Over the last 20 years, Clean Group has been dedicatedly offering top quality cleaning solutions to businesses in and around Sydney, ensuring the cleanliness and hygiene of commercial premises like offices, schools, medical centres, gyms, stores, warehouses, hospitals, malls, and others. They have a team of 50+ full-time cleaners who were working even during the pandemic, helping essential businesses like grocery stores and restaurants stay safe and keep away the virus.
While prevention methods such as regularly washing hands with soap & water or sanitizer, using a mask, and maintaining social distancing are effective in somewhat limiting the virus spread, they cannot help remove the virus. Only through routine & in-depth cleaning and disinfection, one can maintain proper hygiene in their office space. Besides that, it's also important to use the right cleaning solutions and methods that are effective in eliminating the virus but do no harm to the health of people and pets around the place. This is where an expert office cleaning & disinfection company like Clean Group can make all the difference.
Clean Group provides a complete range of office cleaning services, from basic routine cleaning to deep cleaning and disinfection. Even before the COVID pandemic, it was providing disinfection services to certain commercial facilities such as restaurants and hospitals. But now, in the aftermath of the pandemic, disinfection has become an integral part of their office cleaning practices.
"Ever since the virus outbreak, we have been helping local businesses stay up and running. Even though most of the physical premises like offices and restaurants were shut down due to the pandemic, essential services like grocery stores and hospitals were still operating, helping people combat the virus. At the same time, we were providing necessary cleaning & disinfection services to these businesses in the Sydney area."
In the aftermath of the COVID pandemic, businesses have started realizing the importance of hygiene on their premises, which is why the demand for disinfection cleaning has drastically improved in the past some months. To keep meeting the increasing demand without compromising on quality, Clean Group has recently upgraded its team to add more cleaners and train the existing ones in the latest disinfection practices. Also, the company has launched a new website and now allows users to book a disinfection or cleaning service online in just 2 minutes.
"We are using the Electrostatic Virus Shield technology which is presently the best disinfection technology in the market and is able to remove up to 99.99% of pathogens, including the Novel Coronavirus."
The said electrostatic disinfection technology is the same that is being used by large enterprises & organisations around the globe and is generally very expensive. Clean Group, however, is offering the same quality disinfection at affordable rates to its peer businesses in Sydney and other parts of Australia. In addition, the company cleaners use hospital-grade disinfectants, colour-coded microfibre cloths and advanced cleaning equipment like the i-mop scrubber to achieve consistently great results across all their cleaning projects.
Further, to boost awareness towards regular disinfection and encourage more businesses across Sydney to routinely disinfect their premises, Clean Group for a limited period is offering FREE first disinfection to its new routine cleaning clients in some regions.
https://youtu.be/gFgOD37psCE
Sydney offices & property owners looking for a reliable and efficient COVID office cleaning & disinfection service can call Clean Group or visit their website for a free quote.
###
For more information about Clean Group, contact the company here:

Clean Group
Suji Siv
1300 141 946
sales@cleangroup.email
14 Carrington St, Sydney NSW 2000