Clean Group Commercial Cleaning Company Opens New Office in Canberra
Clean Group, one of Australia's fastest-growing commercial cleaning companies, has expanded its network by starting a new office in the capital city Canberra. Before this, the company was providing commercial cleaning & office cleaning services in the cities & suburbs of Sydney, Melbourne and Brisbane. With the new Clean Group Canberra office, the company aims to better reach & cater to the cleaning needs of local businesses in and around Canberra.
"Our new office located on Edinburgh Ave, Canberra ACT is now open for business, and we invite property owners from all around Canberra to experience our brilliant cleaning services at affordable rates," said Suji Siv, owner and CEO of Cleaning Group at the launch. "Ever since the launch of our company in 2017, it was our aim to expand to as many cities as possible and become a nationalized entity and we are on our way to achieving the goal. The decision to open a dedicated office in Canberra was mainly inspired by the fact that the demand for expert office cleaners has nearly doubled in the past year due to the COVID pandemic."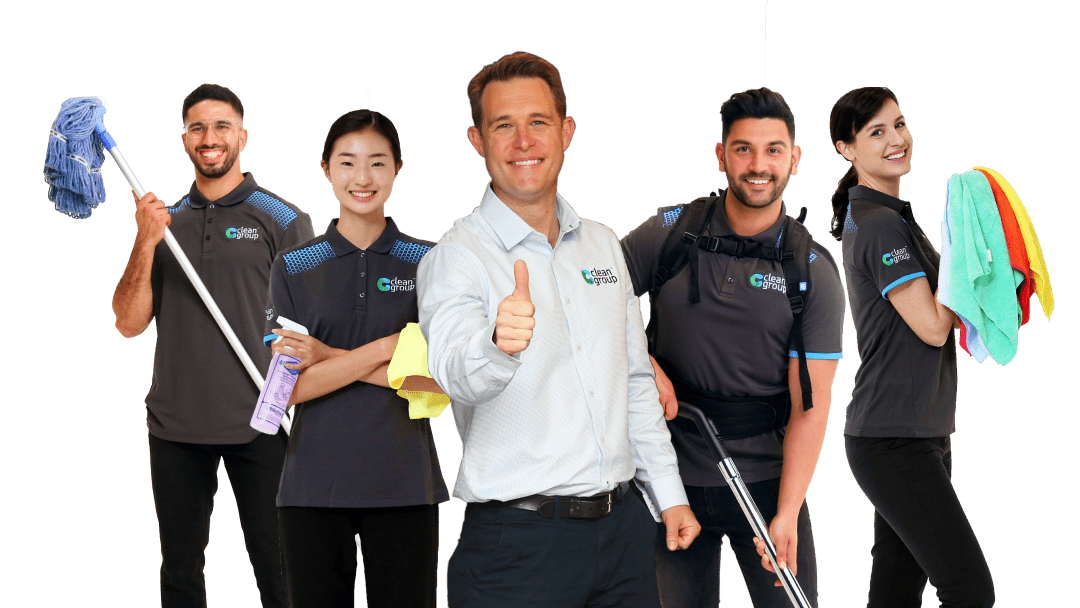 Clean Group was started by Mr Siv about 4 years back with a single office in Sydney, and now the company has offices in almost all major cities of Australia, including Brisbane, Sydney, Melbourne and Canberra. The company operates on the core values of reliability, honesty and integrity, which have been their driving force ever since the launch. All their cleaners have a minimum of 3 years of experience in commercial cleaning and are acquainted with the cleaning practices of a variety of premises such as offices, gyms, childcare centres, malls, schools, and others.
Having a huge experience in the cleaning of Australian businesses, their cleaners understand the cleaning needs of these businesses and are able to provide the best services consistently to meet their expectations. "We aim not only to meet but surpass the expectations of our customers in the office cleaning industry. Having years of cleaning experience gives us a unique edge over the competition."
Last year, when the COVID-19 hit Australia, most of the industries were in distress, but not the cleaning industry. In fact, the demand for disinfection cleaners increased sharply as businesses were looking for a defence system against the virus and also to protect their people. While most businesses were temporarily shut down or had to start operating from home in order to control the spread of the virus, essential businesses like govt offices, hospitals and grocery stores had to remain open to keep providing for the basic needs of people. Clean Group's disinfection cleaning service came as a boon for these businesses, helping them stay clean and maintain hygiene at their premises.
"We were operating throughout the pandemic lockdown, helping local businesses like grocery stores and medical centres keep their people safe from the virus through efficient cleaning and regular disinfection."
Clean Group has now officially added COVID disinfection cleaning to their suite of routine cleaning services. Now, the company provides disinfection as a part of their office cleaning and all other industrial cleaning packages. "We understand that basic disinfection should be a part of every type of commercial premise, and so we offer disinfection cleaning services to all clients, irrespective of their property types."
Other than that, the company also now offers Canberra commercial cleaning & office cleaning services to all varieties of businesses in the capital city and Canberra suburbs. Also, Clean Group has recently updated their website and now allows customers to book an office cleaner in multiple ways, by filling up the online form, calling the sales team or using the chat option available on the website. The company offers free, no-obligation quotes for all new commercial cleaning projects, where they offer on-site inspection followed by free quotation based on the cleaning needs of a particular property. "Our free cleaning quote Canberra service helps our client get the best price quote for their particular cleaning needs for their property in the city."
With the recent launch in Canberra city, Clean Group now has offices in 4 major cities of Australia, which allows the company to reach and serve customers in over a thousand suburbs throughout the country.
https://youtu.be/gFgOD37psCE
To book a commercial cleaner in Canberra, one can visit the Clean Group website or call their sales team on 02 5104 3123.
###
For more information about Clean Group Canberra, contact the company here:

Clean Group Canberra
Jackson
02 51043123
sales@cleangroup.email
Clean Group Canberra,
Edinburgh Ave, Canberra ACT 2601, Australia