Clean Group Brisbane Upgrades Their After Builders Cleaning Service Capabilities
February 19, 2021 at 17:47
Clean Group, a commercial cleaning company providing services in Brisbane and other major cities of Australia, has announced that it's in the process of upgrading its after-builders cleaning service capabilities and will soon start working with a new team & upgraded resources and equipment. The company already provides a range of commercial cleaning services in all suburbs of Brisbane and specializes in offering bespoke cleaning solutions to meet the clients' special needs such as after-builders clean and same-day clean.
"We have been working on upgrading our cleaning services, tools & team for some time now in order to meet the changing demands of the clients, and the process is nearly complete. The new team is more efficient & experienced and is equipped with the best cutting-edge cleaning technologies and the most state-of-the-art machines & equipment to consistently deliver good results to meet the expectations of our clients in Brisbane," says Suji Siv, owner and CEO of Clean Group.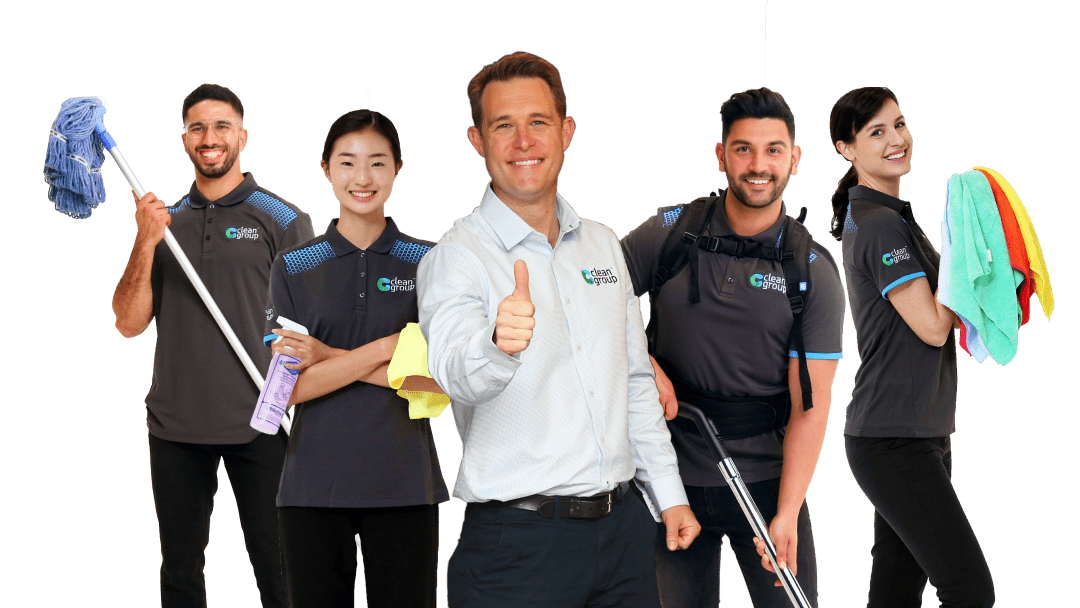 The commercial cleaning landscape has changed a lot in the past year or so. The biggest change was in the customers' expectations & demands. The ongoing pandemic situation has compelled business owners to become more aware of their cleaning needs & the cleaner selection process. The word 'cleaning' is no longer just about dusting or washing. When a company hires a cleaning service, they want complete service, including sanitizing & disinfection.
To meet the clients' changing needs & continue providing cleaning services in line with the highest industry standards, Clean Group has decided to upgrade its offerings & cleaning capabilities. It now has a fresh team of seasoned after builders cleaners in Brisbane, providing cleaning services using the latest technologies & tools. Also, the company has recently launched its new website to go with the upgraded service.
"With the newest service upgrade, our main goal is to provide advanced office cleaning services in Brisbane that is focused on complete sanitizing of a workplace. This is applicable for all the services offered by Clean Group."
Besides after builders clean, the company offers a complete range of cleaning services mainly for clients in the commercial space. They have experience in the cleaning of offices, stores, malls, schools, gyms, hospitals, restaurants, clubs and other commercial buildings. Having huge experience of over 20 years in the industry and a big team of trained commercial cleaners enables Clean Group to consistently deliver outstanding results to meet its customers' cleaning needs & expectations. And now, the company is all set to start providing upgraded services with a whole new suite of top-class resources & tools.
The after builders cleaning service of Clean Group is aimed at helping property owners & managers with their post-construction cleaning needs. The team provides complete & timely after-builders cleaning services for properties all over Brisbane, including all the nearby suburbs. This service includes basic cleaning followed by deep cleaning of a property that has been recently constructed or renovated.
"A newly constructed property is not ready to move until it is cleaned properly by experts. We expect to find a lot of dirt, dust & debris on such premises and therefore use our most experienced team of property cleaners for the job."
The Clean Group Brisbane cleaning team will first visit the property to briefly analyse its cleaning requirements & scope. Based on that, they will give an estimate to the client. If the client accepts the quote, he/she can hire the team to work as per his preferred schedule. One of the best things about Clean Group is that the company provides cleaning services 24x7, and can make a cleaners' team available on very short notice.
The advanced after builders cleaning service of Clean Group now covers deep cleaning, plus minor maintenance, followed by complete disinfection. The team will first perform basic cleaning of the premises. They will dust and vacuum the entire place, remove the debris, sweep & mop the floors, wipe all the electronics & objects and clean other areas like kitchen, bathroom & toilets. Now, builders may sometimes leave paint & oil marks around the place, which also need to be taken care of. All this is covered under deep cleaning, where the team will identify and remove stains as well as perform minor repairs like strengthening the grout lines.
https://youtu.be/gFgOD37psCE
Property owners & managers looking for a reliable after builders cleaning service with advanced capabilities can hire Clean Group for brilliant services at affordable rates.
###
For more information about Clean Group Brisbane, contact the company here:

Clean Group Brisbane
Beau Sleeman
+61730854358
sales@cleangroup.email
Brisbane CBD QLD Australia