Clean Group Brisbane To Offer Complete Range Of Office Cleaning Services At Affordable Price
February 25, 2021 at 17:35
Clean Group Brisbane announced that they will now offer a complete range of office cleaning services at an Affordable Price. The Clean Group is one of the renowned professional cleaning service providers in Australia and has centers located at various locations including Brisbane. With this announcement, Clean Group is expanding its location-based cleaning service portfolio.
Clean Group Brisbane has been continuously providing high quality and long-lasting strata cleaning, carpet cleaning, school cleaning, health care center cleaning, childcare cleaning, gym cleaning, etc services at really affordable costs and now they added advanced office cleaning to their service portfolio. Additionally, The company has experience in maintaining the cleaning standard at shopping malls, schools, universities, daycare centers, retail stores, storefronts, and huge industrial warehouses.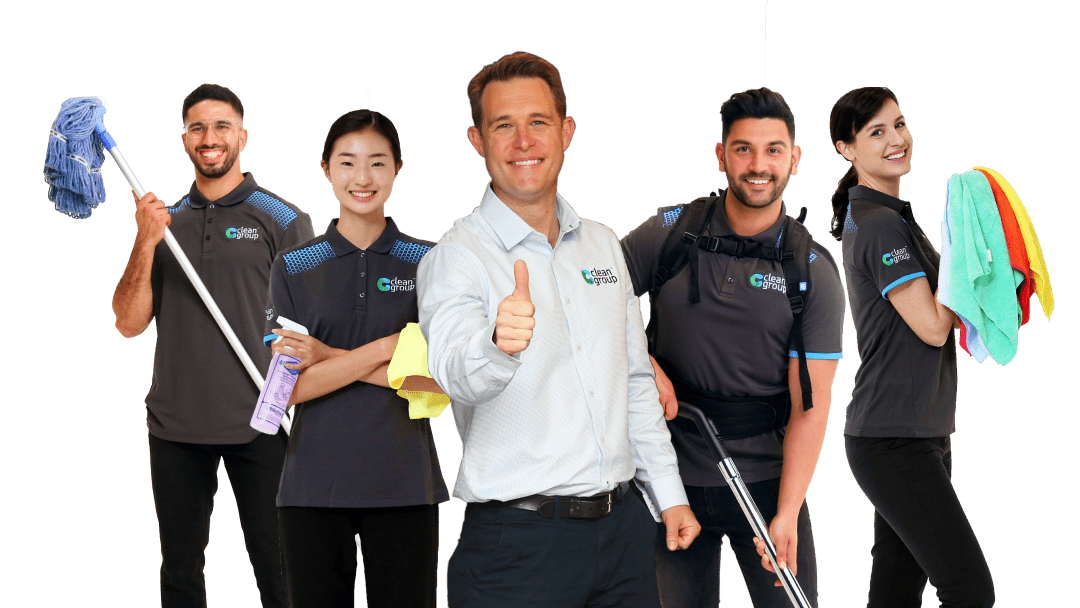 Suji Siv, CEO, and owner of Clean Group, in a statement previously said that, "For businesses first impressions play a huge role, so you need to ensure that your customers will see a professional and well-organized work complex and the environment when visiting your office for the first time. Clean Group is known for providing top-notch cleaning services in office and commercial places that are fully customized to meet your business needs. This is why many globally recognized Australia-based businesses are finding their way to join us to ensure that their office environment is not only safe and clean but also optimized for high productivity. And now we are ready to provide the same affordable office cleaning services at Brisbane."
There are many reasons to choose Clean Group Brisbane to keep the office clean and hygienic, some of the unique facts are 20 years of comprehensive experience, a team of 50 well-trained and hardworking cleaners, responsive customer support staff, providing all the services for years in more than hundred suburbs, use of only government-approved cleaning compounds, and availability of a wide range of tools and cleaning machines.
During the process of providing commercial cleaning services in Brisbane, Clean Group takes care of many factors, their cleaning service includes complete dusting services from top to bottom in every block, cabin, etc.; Cleaning of carpets, hardwood, rugs, laminate, carpets, upholstery, office partitions, and other floor materials using the deep cleaning solutions along with professional steam cleaning; proper management of trash; exterior pressure washing and cleaning; window and glass cleaning from inside and outside; cleaning of the refrigerator, microwave, and other kitchen equipment, etc. After the cleaning, they will organize all the stuff. The Clean Group not only cleans the complete business premises but also takes hygienic measures to ensure that the premises are virus-free and germ-free.
According to their official website, the Clean Group Brisbane is able to meet the strict cleaning requirements of large factories and manufacturer plants and can also provide pressure cleaning and external maintenance as per unique requirements.
Now, after cleaning if talking about equipment and cleaning solutions then the official website of Clean Group states that other than handheld tools and equipment, they use some of the modern-day cleaning equipment including I-mop, air/ water blower machines, cleaning, and polishing machines. I-Mop is a powerful cleaning machine that is really effective in washing and cleaning. This machine is a combination of the flexibility of a mop and the power of an industrial-grade scrubber machine that can remove even the toughest dirt from the surface. It also makes cleaning on the toughest corners really easy.
Along with machines and equipment they also use environmentally friendly solutions. These solutions are government-approved and safe for the environment, humans, pets, and non-target species. They also use the hot water method and by combining it all they can eliminate a wide range of germs, viruses, and bacteria.
The company's methods with solution eliminate a range of viruses such as hepatitis B, various flu viruses, herpes simplex virus, coronaviruses, etc, from the surfaces. With sanitizing products and antibacterial microfibre cloths their staff clean and hygiene various parts of the office such as the door handles, lightboards, satire railings, window sills, furniture, and more.
Suji Siv further added that their cleaning process which includes inspection, regular cleaning, deep cleaning, Sanitization, and organizing all the stuff in the office is proven to be very effective. It is also because the process effectively keeps the surfaces clean for a longer period.
https://youtu.be/gFgOD37psCE
Offices or business houses located in Brisbane and looking for reliable professional cleaners can contact Clean Group Brisbane to experience the complete range of office cleaning services at an affordable price.
###
For more information about Clean Group Brisbane, contact the company here:

Clean Group Brisbane
Beau Sleeman
+61730854358
sales@cleangroup.email
Brisbane CBD QLD Australia