Clean Group Brisbane Shares Tips for Choosing a Reliable Childcare Cleaning Service in Australia
Clean Group is a commercial cleaning company based in Sydney and providing services in all major cities & suburbs of Australia, including Brisbane. Clean Group Brisbane through its dedicated website allows customers to book an office cleaner online for cleaning of their premises as per their preferred schedule. On the same website, the company regularly shares useful tips for cleaners and cleaning customers in the industry.
"We have a dedicated blog on the Clean Group website where users can find helpful tips related to cleaning, hiring the best cleaners, DIY cleaning tips, guide, how-to articles, and more. The articles & guides are prepared by our experienced cleaners who share the best of their cleaning tips for the benefit of our customers and other DIY cleaners," says Suji Siv, owner and CEO of Clean Group.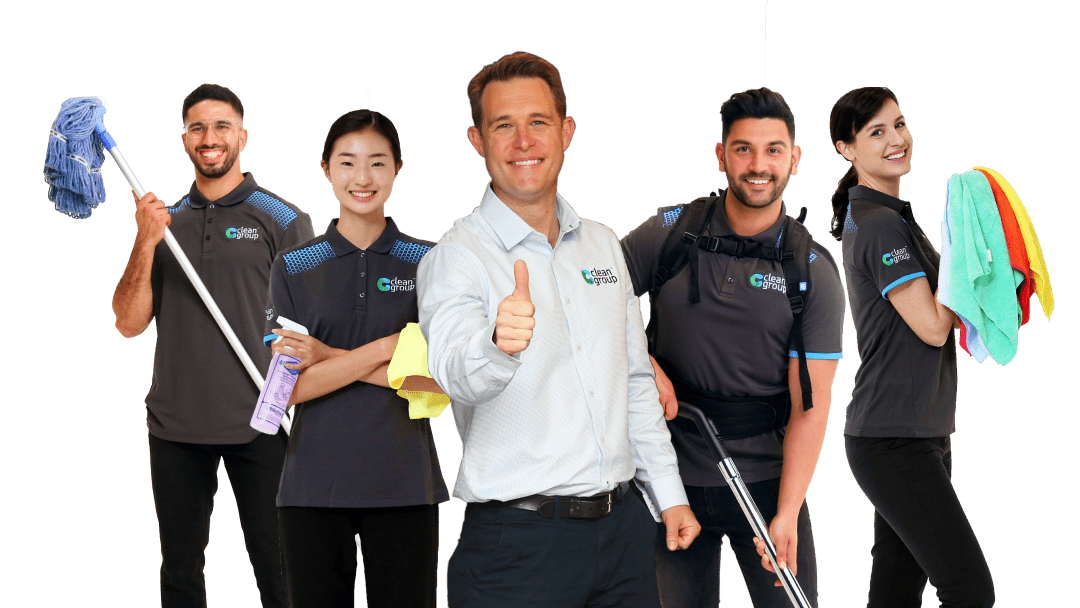 In the latest of its attempts to help local businesses in Brisbane, Clean Group's team is sharing tips for choosing a reliable cleaner in Australia.
"It's critical to choose the right cleaner for your property cleaning needs in Australia. Your cleaner should be someone you can completely trust as well as must be able to provide quality & affordable office cleaning services," writes a team member. Of course, it's very important to find the right cleaner that doesn't just provide good cleaning services but does it with complete care and safety. "This is particularly important for child care centers, as they must work with a professional & certified cleaners' team in order to maintain the safety of their children."
Clean Group Brisbane has a team of 50+ full-time cleaners who are so passionate about cleaning that they don't just provide impeccable quality cleaning services but also help customers in other ways, including occasionally sharing useful cleaning tips via the company blog. On the official Clean Group website blog, one can read articles related to cleaning guides, DIY cleaning, and more.
When looking to hire a child care cleaner, it's important to check the cleaner/company background. Sometimes a cleaner may have a criminal background or they may not be authorised to work with children for some reason. Such cases are common when cleaning companies fail to do proper background checks before hiring new cleaners. "At Clean Group, we have a very strict & thorough vetting process that is applicable to all new hirings. We not only check the cleaner background but also perform police checks for criminal records, look into the work history & experience of the cleaner, contact their previous employers, etc. This is to ensure that the cleaner we are hiring is professional and safe to work with."
Another thing to check in a potential child care cleaning company is their experience and previous work. "Most importantly, you must check what kind of experience the cleaning company or cleaner has if they have previously worked with a child care center, how was the experience, etc." It's also a good idea to check the previous work & results of the cleaner. If the company has good experience in child care cleaning in Brisbane, they are usually good to go.
Clean Group strongly advises its fellow businesses to choose a cleaning professional/company that they can absolutely trust. "When you are using the services of third-party cleaners in your child care center, you can expect the cleaners to spend some time with the children, which is why it's crucial that you can trust your cleaner with the safety of your children."
In the end, the best way to figure out whether a child care cleaning company in Brisbane is right for a particular job is to go ahead and hire them. "If you are hiring a new cleaning company or cleaner, first hire only for a couple of days to see their efficiency and results. If you are pleased with the service provided, then you can hire them full-time or for whatever schedule fits your needs," he writes. "We at Clean Group offer our clients a FREE on-site quotation based on their particular cleaning needs. This along with our no-obligation contracts and a 100% satisfaction guarantee are some of the reasons why businesses in Brisbane love to work with us."
https://youtu.be/gFgOD37psCE
To know more or to request a free Childcare Cleaning quote from Clean Group, interested customers can visit the website clean-group.com.au.
###
For more information about Clean Group Brisbane, contact the company here:

Clean Group Brisbane
Beau Sleeman
+61730854358
sales@cleangroup.email
Brisbane CBD QLD Australia