Clarebella Aesthetics Medspa in Oklahoma City Won The Oklahoman 2020 and 2021 Readers Choice Award for Best Spa/Medical Spa
CLAREBELLA aesthetics, a medical spa in Oklahoma City, Oklahoma, is proud to announce that they were voted as the winner of the 2019, 2020 and 2021 Readers' Choice Award for "Best Medical Spa," given by The Oklahoman. CLAREBELLA aesthetics offers services designed to make clients look younger the most up-to-date anti-aging services to help clients look and feel like the best version of themselves, such as their injectables, laser skin treatments, aesthetician services, injectables, lasers, for both women and men.
CLAREBELLA aesthetics offers various kinds of injectables. These include wrinkle relaxers, dermal fillers, and Kybella. Neurotoxins and wrinkle relaxers are simple treatments that take 15 to 20 minutes. These treatments can be used for both men and women and it consists of a few injections that will relax the muscles in the face that contract repeatedly and create visible lines on the face over time. This treatment is considered a non-downtime treatment and results are seen in as little as 2 weeks. Common wrinkle relaxers include Botox, Xeomin, and Dysport.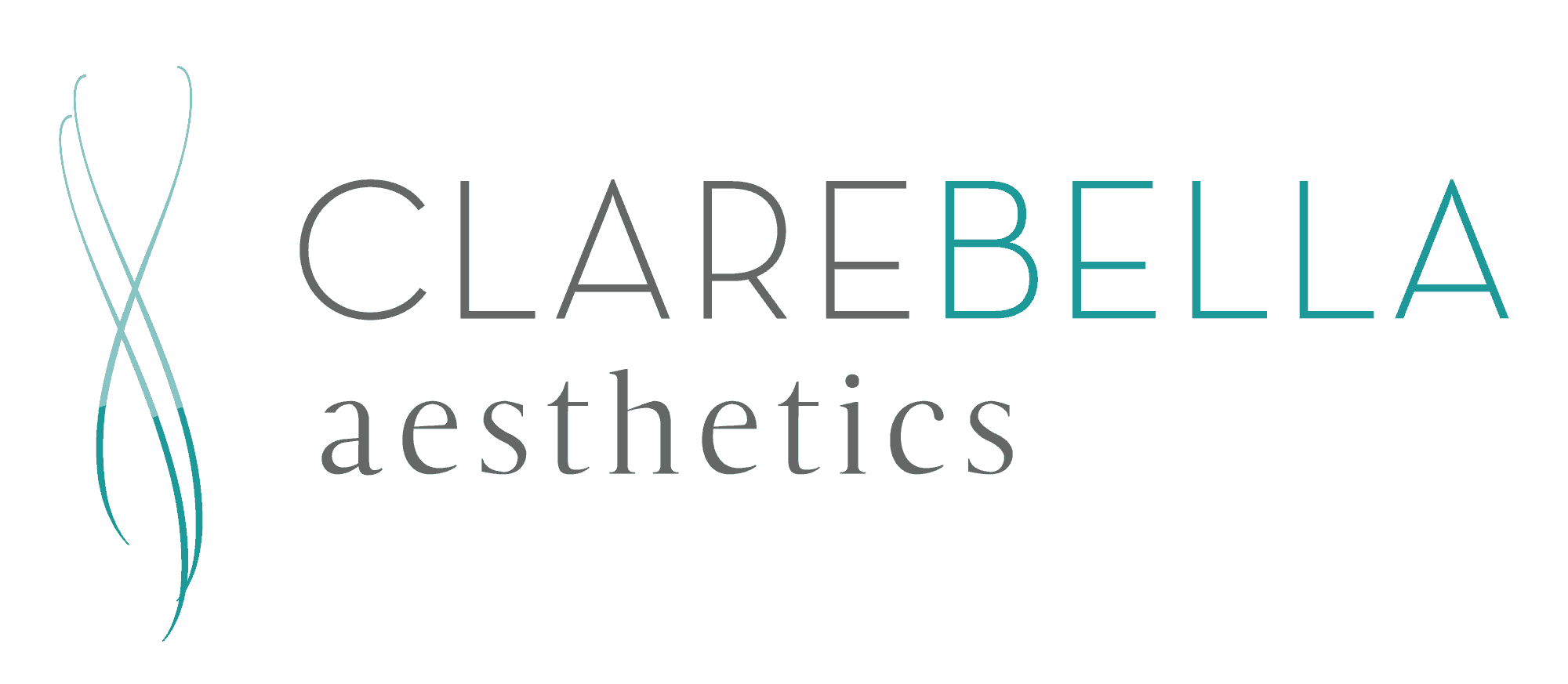 Dermal fillers are gel-like substances that are injected beneath the skin to restore lost volume, smooth lines and soften creases, or enhance facial contours. More than 1 million men and women annually choose this popular facial rejuvenation treatment, which can be a cost-effective way to look younger without surgery or downtime.
Kybella is an injectable treatment approved by the FDA that permanently gets rid of fat cells in the treatment area under the chin. Treatment duration is only five to 10 minutes.
Morpheus8 (RF Microneedling) is a cutting-edge technology that combines microneedling and radio frequency to tighten the skin all over. The Morpheus8 is a revolutionary subdermal adipose remodeling device (SARD) that shapes and remodels the face and body fractionally. This aging face or body is morphed into a more desired smooth and sleek appearance by penetrating deep into the skin and fat.
An FDA-approved skin resurfacing laser, the Fraxel Dual Laser, improves tone, texture, wrinkles, acne scars, and sun-damaged skin. Fraxel is also useful in treating actinic keratosis, a prevalent skin disorder. Fraxel can be used to treat acne scars, surgical scars, and stretch marks on the face, neck, chest, hands, arms, and legs. Fraxel Dual works by forming small laser columns that go deep into the skin.
Lumecca (IPL) is a cutting-edge technology that is often regarded as the most powerful IPL available. IPL stands for Intense Pulsed Light therapy, and it is used to treat pigmentation, redness, and broken capillaries.
The light destroys the broken capillaries and pigmented areas since it is absorbed by them. The body naturally eliminates damaged tissue, revealing a more even and appealing complexion.
DiolazeXL is a sophisticated laser hair removal technology that removes unwanted hair safely and gently. Treatments are simple and quick using DiolazeXL's big treatment handpiece. It has the strength to target and cure even the toughest hair. DiolazeXL is a laser hair removal leader due to its efficacy, patient comfort, and quickness.
The aesthetician services they provide are designed to help in enhancing skin texture and complexion as a way to improve the overall appearance of the skin. Aging skin can be revived by stimulating the creation of new collagen to enhance the skin's elasticity. Patients typically can feel the results as quickly as during and after the treatment. Furthermore, the results feel and look totally natural.
Included in the aesthetician services are dermaplaning, microdermabrasion, custom facials, and brow and lip wax and tint. Dermaplaning is a physical exfoliation method for getting rid of dead, dry and superfluous skin layers, and vellus hair every four to six weeks. This is a clinical procedure that is done by medical skin care specialists who have undergone training in using a modified surgical blade. The benefits of dermaplaning include the immediate decrease in the appearance of dry fine lines that can be seen on aging skin, as well as enhancing the rate of absorption of skin care products. Skin appears healthier and more radiant.
Microdermabrasion is another exfoliating treatment that can be used to enhance skin texture, skin tone, and skin care penetration. For this treatment, a suction device with a diamond tip is used to gently eliminate dead skin cells on the surface to reveal a smoother and brighter complexion. To address specific skin concerns, a custom facial can be provided, including massage, steam, extractions, exfoliation, and a mask. Signature facial treatments, a 3-Step Peel, the ZO Stimulator Peel or Glow Peel, and Fire and Ice facial can be provided as well.
Dr. Jennifer Russell, APRN and Doctor of Nursing Practice (DNP), is the owner and founder of CLAREBELLA aesthetics. She obtained her APRN and DNP degree from the University of South Alabama, earning her a membership at the Sigma Theta Tau International Honor Society of Nursing. She has more than 11 years of experience in aesthetic medicine and more than three years of experience in family medicine. In addition, she has attained a mastery level of providing minimally invasive and non-surgical aesthetic procedures using all kinds of dermal fillers, laser treatments, and wrinkle relaxers. She is a member of the American Med Spa Association and she travels at least twice a year to attend aesthetic conferences, where she keeps herself up-to-date on new and advanced techniques.
Those who are interested in learning more about the medspa services provided by CLAREBELLA aesthetics can check out their website at www.clarebellaokc.com or call/text them at (405) 516-6140. contact them on the phone or through email. They are open from 9:00 am to 5:00 pm, Monday through Friday.
###
For more information about Clarebella Aesthetics, contact the company here:

Clarebella Aesthetics
Media contact
4055166140
info@clarebellaokc.com
7101 NW Expressway
Suite 350
Oklahoma City, OK 73132