Citrus Heights Tree Service Experts Hosts Free Tree Care Workshops for All Ages
February 28, 2023 at 13:10
Citrus Heights, CA – For the first time in its 20-year history, Citrus Heights Tree Service Experts held free tree care workshops for residents of all ages today. The event was led by Foy Elliot, CEO of Citrus Heights Tree Service Experts, and his team of expert arborists. The event aimed to educate people about the importance of proper tree care and maintenance and to show the community how trees can be treated with respect and care.
The event was a great success, with over one hundred participants from the community in attendance. Attendees had the opportunity to learn various tree care techniques and gain expert advice from the professional arborists leading the workshops. In addition, they received helpful handouts and resources to take home with them.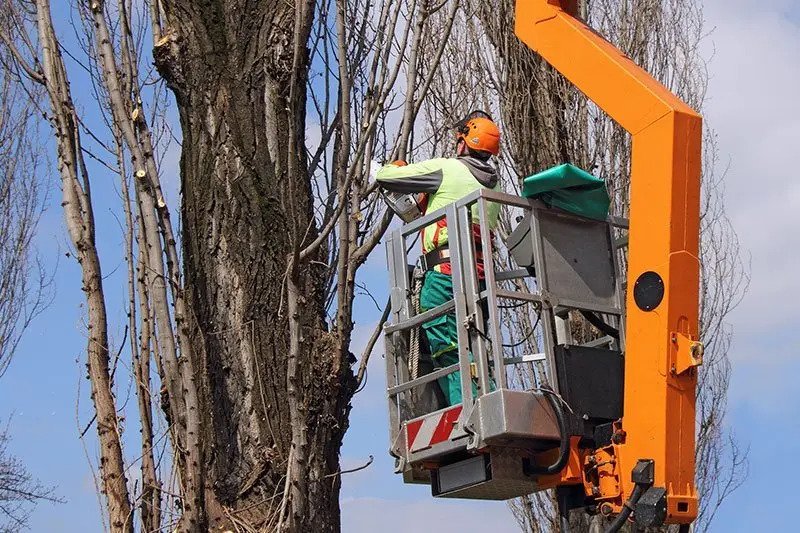 At the end of the event, attendees were provided with a certificate of completion for participating in the workshops. They were also offered discounts on future services and products related to tree care. Furthermore, Citrus Heights Tree Service Experts pledged to donate some of their proceeds to a local charity as part of their commitment to giving back to the community. All attendees left feeling informed and inspired, gaining valuable knowledge while supporting a good cause.
The workshops were held at various locations throughout the city and attracted multiple participants. Attendees ranged from young children to retirees, all eager to learn more about caring for their trees. The experts shared valuable knowledge on how to correctly prune and plant trees and maintain them to keep them healthy and strong. They also discussed the importance of considering native species when selecting trees and plants for landscaping projects.
Read this story to see how Citrus Heights Tree Service Experts fights tree pests: https://www.pressadvantage.com/story/58336-citrus-heights-tree-service-experts-works-to-mitigate-pest-outbreaks-and-protect-tree-health.
"It's our mission to help the community of Citrus Heights grow and flourish, and this event is one way we can do that," said Foy Elliot, CEO of Citrus Heights Tree Service Experts. "We hope that the attendees will take this knowledge and use it to help create beautiful outdoor spaces for everyone to enjoy."
The event was well-received by residents who welcomed the opportunity to learn from professionals in the field. In addition, many commented that they found the speakers' advice incredibly helpful and informative.
"I always wanted to make my garden more beautiful, but I didn't know where to start," said one attendee. "The workshop gave me many great tips and ideas on how to get started. I'm so grateful for these experts' time to share their knowledge with us."
Citrus Heights Tree Service Experts is dedicated to providing quality services and educating the community about proper tree care. Their goal is to ensure that every resident has access to the knowledge necessary to care for their trees and plants properly.
"As an organization committed to sustainable tree care practices, we believe it's important for everyone to understand the importance of proper tree maintenance," said Elliot. "We want to ensure that our community continues to enjoy lush green spaces for years to come."
The event was part of a more significant effort by Citrus Heights Tree Service Experts to educate and support residents. The company offers various services, including pruning, planting, removal, and maintenance. They are proud to be a leader in the industry, providing top-notch service and expertise.
"We strive to provide superior customer service and reliable advice on tree care and landscaping," said Elliot. "Our team of experienced professionals is here to help our customers make informed decisions about their trees and plants."
For more information about Citrus Heights Tree Service Experts or their free tree care workshops, please visit their offices at 8350 Auburn Blvd, Citrus Heights, CA 95610, United States. The company can also be contacted at 916-461-1981 and sales@treeservicesacramento.com.
###
For more information about Citrus Heights Tree Service Experts, contact the company here:

Citrus Heights Tree Service Experts
Foy Elliot
916-461-1981
sales@treeservicesacramento.com
8350 Auburn Blvd
Citrus Heights, CA, 95610