Brisbane's Leading Commercial Cleaning Company Launches New Office Cleaning Website
January 13, 2021 at 16:35
Clean Group, a leading commercial cleaning company based in Brisbane ( https://g.page/office-cleaning-brisbane?share ), has launched a new website to better reach and serve its customers in Brisbane and nearby areas. The company provides a complete range of commercial cleaning services to all types of business premises in and around Brisbane city.
Clean Group has a business website, where users can find information about the company's services, cleaning team, and service areas as well as request a free, on-site quote from their local team.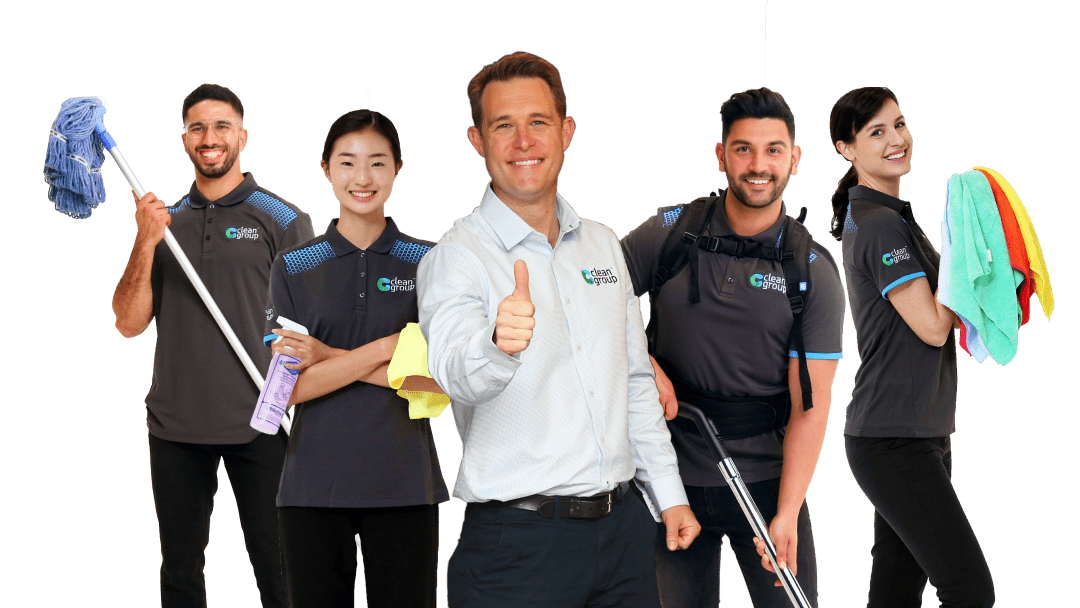 "The new website will help us reach more customers in Brisbane and serve their cleaning needs more effectively. The website has been prepared to be user-friendly and easy to use and will allow new customers to request a quote from our team in the easiest possible way. They can read in detail about our cleaning services and request a quote to find out the estimated cost of a service," says Suji Siv, owner and CEO of Clean Group.
Clean Group provides a full range of commercial cleaning & office cleaning services to local businesses in Brisbane. Their services include gym cleaning, office cleaning, hospital cleaning, strata cleaning, child care centre cleaning, school cleaning, construction cleaning, among others. The company has an in-house team of 50+ full-time cleaners and has over 20 years of experience in the commercial cleaning industry.
"Their new website looks amazing. I have only visited it once, as I needed to enquire about their cleaners' availability for the coming weekend. Requesting a quote is easier now, as the option is given right at the top of the website. Also, the design looks better," says a regular customer of Clean Group Brisbane.
Brisbane is one of the biggest cities in Australia and has thousands of businesses spread across its 190+ suburbs. These businesses hire cleaners for both their routine and occasional cleaning needs in order to maintain proper cleanliness and hygiene at their places.
Many of these businesses trust Clean Group for delivering outstanding results in cleaning. As of now, the company has over a hundred clients in Brisbane, including both routine and one-off cleaning projects.
"Most of our clients are quite happy with our services. They often share their positive feedback and testimonials on our website, Google page and social pages. I believe the reason for such a huge success rate of Clean Group is our commitment to quality and safety," says Suji Siv.
Clean Group has a 100% satisfaction guarantee policy, which ensures that the company clients are happy and completely satisfied with the cleaning services provided to them. The company has a no-question asked satisfaction policy and is always eager to fix the problem if there is an issue with a service.
Other than that, Clean Group's huge experience in the commercial cleaning industry, their ability to understand local businesses' cleaning needs & provide services accordingly, an in-house team of experienced & trained cleaners and their non-toxic cleaning policy are some other reasons why this cleaning company is the number one choice for hundreds of businesses in Brisbane.
"We always try to understand the problems and goals of a client first before starting a service. This helps us create a systematic cleaning strategy to target their particular needs. This is why we encourage our clients to request a free, on-site quote from our website in order to enable us to better analyse their cleaning requirements & scope," adds Suji Siv.
Naturally, it's easy to do a job where one has the proper expertise in it along with a good understanding of the goals. This is why Clean Group simply excels at what they do and have become the number one choice for hundreds of businesses in Brisbane city.
The new website of Clean Group is also an indication of the constantly upgrading services of the company. According to the owner, "We have come a long way in terms of development and upgrading of services. Now, we have a bigger team, better equipment and far more reach to Brisbane suburbs than we had until a few years ago."
Clean Group is also one of the first cleaning companies in Brisbane to provide the highly-acclaimed Electrostatic Virus Shield disinfection cleaning service. This disinfection technology is said to be capable of killing up to 99.99% of germs, including the COVID-19 virus, for up to 30 days with just one application.
Businesses in search of a reliable and comprehensive commercial cleaning company in Brisbane must visit the Clean Group website to request a free quote. Read more https://www.pressadvantage.com/story/40430-clean-group-brings-professional-commercial-cleaning-office-cleaning-services-for-businesses-in-brisba.
https://www.youtube.com/watch?v=gFgOD37psCE
###
For more information about Clean Group Brisbane, contact the company here:

Clean Group Brisbane
Beau Sleeman
+61730854358
sales@cleangroup.email
Brisbane CBD QLD Australia