Brisbane Pet Cremation Service Paws to Heaven Offers Eco-Friendly Water Cremation
Paws to Heaven - Water Pet Cremation Brisbane, a company based in Queensland, Australia, has announced that they are offering water cremation, or alkaline hydrolysis, which is becoming more popular because it is an eco-friendly option for pet cremation. This is a process that involves dissolving the bodies of dead pets in water. It is considered to be better for the environment because it has a relatively small carbon footprint.
Sharon Stuckey of Paws to Heaven says, "We understand the joy your beloved pet has brought to your life and how difficult it is to lose them. Our furry companions offer so much love and happiness that when the time comes to say goodbye, it can be one of the most emotional and challenging periods of our life. Whilst we can't turn back the clock, as precious family members, they deserve to be treated lovingly and with respect and dignity for their final journey. We pride ourselves on offering the highest standards of care and service to both your pet and your family. Please get in touch when you are ready and we will be here to support you through this time."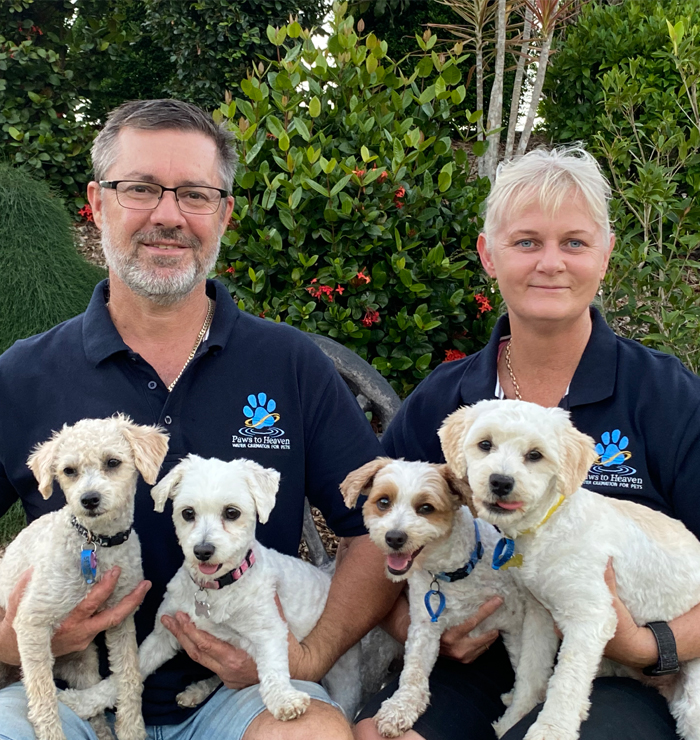 They apply a combination of warmth, gentle water flow, and natural alkalis to speed up the natural processes that would occur after the body has been buried. The remaining ashes from water cremation will be the same as what would result from a traditional fire cremation. However, the process does not produce pollution and 95 percent less energy is needed.
The water cremation process has been used for decades, for both humans and animals, and is widely utilised in the US, Canada, and the UK. It is a relatively new concept in Australia but it is becoming more popular because of its natural and peaceful process, including the fact that it is environmentally friendly and pollution free. Paws to Heaven was one of the first to bring water pet cremation to Australia.
The water cremation process offered by Paws to Heaven offers several advantages. These include the fact that: their process is respectful and gentle to serve as a fitting farewell to a pet who passed away; they are a local, family-owned business supporting other Australian organisations; water cremation doesn't produce harmful emissions and requires very little energy; their machines are purpose-built in Australia for water cremation; they assure that the returned ashes are 100 percent free of pollutants and disease; and they are members of the Cremation Association of North America (CANA).
Their water cremation services have several features. These include: peace of mind because it is Paws to Heaven that will collect the pet from the client's home or vet practice; provision of support to the pet owner each step of the way; provision of a personal and distinguished service for the pet before returning the pet's ashes to the owner or to the vet practice; and accommodation of a wide range of pets from small animals, weighing up to 1 kg, up to 90 kg.
Their premium package for water cremation service for pets has a number of features. These include: a respectful transfer of the pet who passed away from the home or vet to their facilities, where the owner will receive a phone call from them when the dead pet is already in their care; guaranteed individual water cremation service to ensure the pet owner will get all of and only their pet's ashes back; the fact that they will personally return the pet's ashes to the home of the owner (or the vet if preferred) with a personalised memorial certificate, lock of hair and paw print as a special memento of their loved one; and the fact that the ashes returned home in the customer's choice of an urn, scatter tube or memorial box. All of the urns and memorial boxes are provided with an engraved plaque.
Those who are interested in learning more about Paws to Heaven water pet cremation can check out their website, or contact them on the phone or through the email.
###
For more information about Paws to Heaven - Water Pet Cremation Brisbane, contact the company here:

Paws to Heaven - Water Pet Cremation Brisbane
Sharon
+61478103318
sharon@pawstoheaven.com.au
18 Sunlight Ct, Highvale QLD 4520