Bounce Party Rentals Surge In Tennessee
Clinton, TN based Backyard Bouncers is pleased to share that their bounce party rentals have proven incredibly popular with customers. Since the summer season is fast approaching, the company expects their rentals to be in increasingly high demand in the near future, so they encourage customers to consider making their bookings now in order to ensure they get the right rental for their event. Rentals can be viewed and booked here: https://www.backyardbouncerstn.com/.
Several options are available at Backyard Bouncers. Among the company's most popular and widely recognized items is their bounce houses, which themselves come in a wide variety of colors and themes, ranging from the generic to those with a large presence in popular media. For instance, customers may elect for a Castle Bounce House or a Bongo Bounce House, complete with spires. The company also offers bounce houses in pirate and princess themes, among others, but parents with children who know what they want may prefer to go with the Sponge Bob Bounce House or the Frozen Bounce House — two of the company's most favorable options.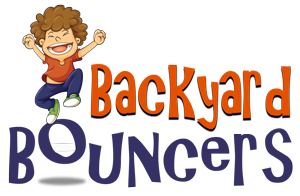 While the specific rules regarding safe usage may vary between each option, Backyard Bouncers states that these rentals are generally intended for children and young adults to enjoy. The standard rental time is 8 hours of play time, and given that Backyard Bouncers is a full-service provider, their team will deliver the rental, set it up and return to pack it all up again once the rental period is complete. Naturally, they assure customers that they understand how important punctuality is, so each of these stages will be carried out in accordance with the customer's schedule. Furthermore, while the customer and their guests are responsible for their own safety to a reasonable degree, the company holds up their end by exclusively providing rentals that are carefully maintained (and cleaned) prior to each delivery. As such, customers can expect their rental to work exactly as intended. The company adds that their team also disinfects every rental upon retrieving it, thereby ensuring the next customer has no issues. See more here: http://www.facebook.com/BackyardBouncersTn/.
Bounce houses are far from the company's only offering, however. Customers may also order rock climbing walls, inflatable slides, obstacle courses, interactive games, movie screens and much more. Since everyone is looking for a way to beat the heat, some may also consider the company's water slides and similar options. On the other hand, no party is complete without some practical items to help keep everything organized, so customers can get extra tables, chairs and even tents to give all their guests somewhere to keep their belongings and take a break (or socialize without having to take their eyes off the children).
Backyard Bouncers is an exceedingly well-reviewed company, boasting a perfect 5-Star rating overall from more than 400 customers. Customers tend to praise their staff's willingness to accommodate special requests, work within constraints and generally ensure that guests have a great time.
Jaclyn B. says of the company, "Backyard Bouncers is a super business with friendly and helpful staff. Everyone from the owner to the office managers to the delivery guys were amazingly kind and answered all questions that came up during our reservation! I would highly recommend using Backyard Bouncers for your events! I know we will be working with them again in the future! Excellent service!"
Many customers are so impressed with the company, in fact, that they return every time they need a new rental, and they encourage others in their social circle to place their trust in Backyard Bouncers as well. As is made evident by customer feedback, this trust overwhelmingly tends to pay off.
"I am the celebration committee representative for our school," explains Amber H. "We have had multiple carnivals and used Backyard Bouncers every single time. They are easy to work with, punctual and have always delivered days that our students will never forget, by far the best day of the year for our kids. We highly recommend Backyard Bouncers for all schools, parties and events!" See more reviews and other information about the company here: https://g.page/Backyard-Bouncers-Clinton?share.
Anyone looking for a similarly delightful experience need only call Backyard Bouncers today. The company places a high priority on efficient, respectful customer service, and they look forward to helping their community's events go off without a hitch.
###
For more information about Backyard Bouncers, contact the company here:

Backyard Bouncers
Brian Byrge
(865) 566-5867
info@backyardbouncerstn.com
795 N Main St,
Clinton, TN 37716