Blendergrid: New 3D NFT Collection Created At Blender Render Farm
February 08, 2022 at 16:46
The Hague, Netherlands based Blendergrid is pleased to announce that they recently helped render a collection of 10,000 3D NFTs for MoonClub. With more and 3D NFT projects being created, Blendergrid has been working on improving their infrastructure to help render such projects very quickly. Their recent work for MoonClub is just the beginning, and they hope to put their improved rendering infrastructure to good use on a variety of NFT projects in the future. View their large collection of 3D NFT renders online at https://blendergrid.com/learn/articles/generative-3d-nft-collections.
The use of 3D renders has become very popular in the world of NFTs, according to the company. Many 3D artists are selling their renders as NFTs, and those who have kept up with any of the industry's news will have heard of NFT collections. In some cases, the company explains, as many as 10,000 different pieces of artwork can make up a single collection.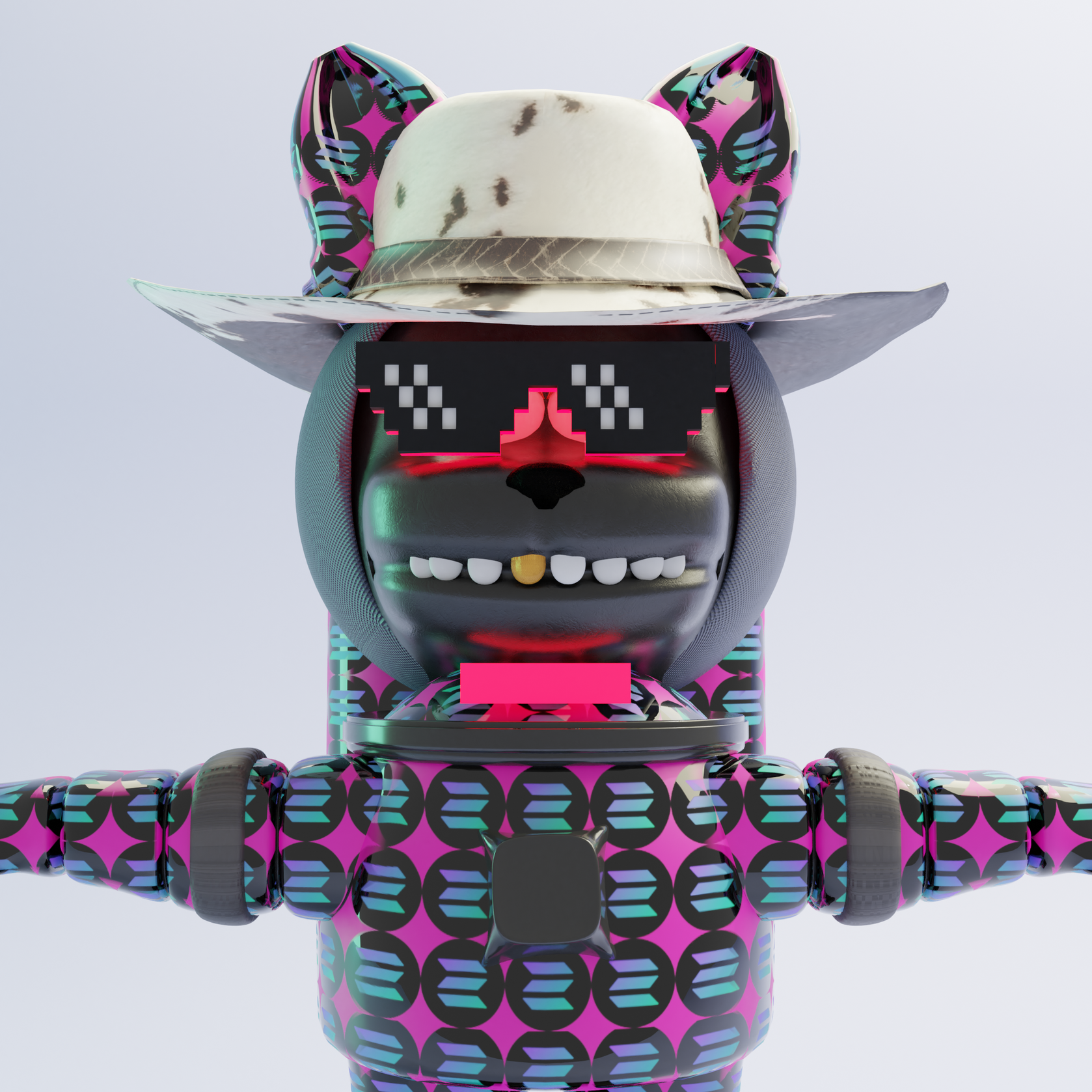 Blendergrid has identified the need for and chosen to target those who are interested in turning their 3 dimensional models or scenes into a collection of 3D renders. They accomplish this using generative or automated methods, meaning that they do not need to manually render each individual 3D model. Turning a model in Blender into a series of unique renders, so interested parties require a set of unique methods to create variations of said avatar, which is where Blendergrid's specialised services come in. Using various 'materials' or by adding various accessories, they create thousands of variations of their client's pieces.
One of the aspects that makes Blendergrid unique is the fact that they use a powerful tool called drivers found within Blender. They are similar to keyframes, but are much more flexible and work by driving values and settings. Their system uses driver expression to set the value of any given driver, and Blendergrid mainly uses what they refer to as the 'frame' as a variable in their driver expressions.
A number of factors can affect the size of any given collection, mainly how many different types of variation a particular model has and how many choices per type. The most common NFT collection size is 10,000, but collections can be smaller or even bigger. Blendergrid has the tools and expertise needed to produce collections of any size. With a team of highly qualified and experienced individuals, Blendergrid can output vast numbers of 3D renders very quickly.
Blendergrid is essentially a grid of thousands of computers running blender in order to render projects very quickly. At Blendergrid, they divide each project into multiple small chunks, which makes it possible to render them all simultaneously on multiple computers before recombining the pieces into a finished project. This makes the rendering process many times faster than it would be on a regular computer. Blendergrid first started in 2013 when its founder, Richard van der Oost, was working on 3D animations for UCLA.
He later returned home to the Netherlands where he tried to build his own supercomputer in the cloud, and this eventually, after much trial and error, succeeded — and quickly became very popular. Blendergrid is now one of the most popular and powerful rendering services in the world, and they are more than ready to meet the growing demand for 3-dimensional NFT renders.
"We are getting more and more requests to render 3D NFT projects, and we've started preparing our infrastructure to the specific needs of NFT rendering," says Richard Van Der Oost. "The MoonClub NFT collection has been one of the largest NFT projects we rendered, and everything went smoothly. 10,000 3D renders done in a few hours."
A representative from the MoonClub team adds, "I'm so grateful to have found Blendergrid. It worked brilliantly, they were able to render our 10,000 NFT collection in hours whereas it was taking my top of the line workstation weeks. Blendergrid enabled us to immediately upload our NFT collection to our users on www.MoonClub.xyz. We will be back!"
For more information, get in touch with the Blendergrid team through the Blendergrid Discord. Business inquiries may be directed to Richard van der Oost of Blendergrid as well.
###
For more information about Blendergrid, contact the company here:

Blendergrid
Richard van der Oost
(062) 527-6029
richard@blendergrid.com
Waldorpstraat 1262, 2521CZ The Hague, Netherlands