Binz 2 You Announces Move to Increase Dumpster Rental Service Presence in Orcutt, CA
January 22, 2021 at 17:58
Binz 2 You- A dumpster rental provider based in Santa Maria, California is excited to announce that it is now operational in Orcutt, CA and its environs.
Citing increased dumpster rental costs caused by rising demand for dumpster rentals among homeowners, construction companies, businesses and contractors in the area, the company promises to avail reasonably-priced dumpsters to all customers in the city. The company is however not a new dumpster rental service and it has a good reputation in its other service areas including Arroyo Grande, Santa Maria and Santa Ynez.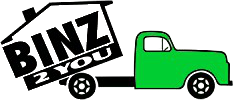 According to information provided by the company's founder in a press release, Binz 2 You is a locally owned and operated company whose primary customers are construction workers and companies, contractors and homeowners. They offer same day dumpsters at a customizable rate. Binz 2 You also offers dumpsters that are specifically designed to hold heavy construction debris such as concrete and dirt. Apart from these construction-waste specific dumpsters, the company also offers containers measuring 10 yards and 20 yards at one price.
"Dirt and concrete cannot be disposed of in a regular trash collection bin yet most dumpster rental companies do not accept it. We felt that we should give customers an option that allows them to dispose of such debris without it being considered a contamination. Our dirt dumpsters and concrete dumpsters are different from our regular dumpsters in that they are strong, touch containers specifically designed to handle heavy duty waste and debris," said Alex, Binz 2 You founder.
Based on the items the company lists as allowable inside their dumpster rentals, they actually cover a lot of trash and junk items that most regular dumpster rentals usually refuse to take. Examples of the trash they have listed as allowable in their dumpsters include: mattress disposal, TV disposal, yard waste disposal, dirt, concrete, hot tub disposal, shingles, and many other types of waste.
It is however advisable to directly call a dumpster rental service before scheduling a rental bin in order to avoid contamination charges. Based on their estimates, the space of a regular 10 yard dumpster can be equated to 4 pick-up trucks whereas a 20 yard dumpster can be compared to 8 pick-up trucks.
To find out if Binz 2 You is a actually a reliable dumpster rental service or not, one can check for online reviews to see what customers thought of their services. Interested parties will find many positive reviews about the company which customers praised the company's hassle free services and their pricing. Below is one of the customer reviews we found.
"I was so pleased with the ease of this whole transaction, Alex went over and beyond to give quality service. We need more people that love their Job the way Alex does. Thanks again for the easy, quality no hassle service. Highly recommend Binz 2 you have great service and great price!!!" says Carl N.
Business owners who need a dumpster to dispose of construction waste from office construction or a homeowner looking for a dumpster that can accommodate all the trash from a garage cleanout, the company may be an option for them. Before settling on Binz 2 You as the dumpster rental service in Orcutt, CA, check their website to see whether the dumpster rental options they have fit any project. It is also important to call the company and speak to a representative so gauge their responsiveness and to find out more information about the company's pricing, rental terms and whether or not they have extra charges. Here is a link to their website: https://www.binz2you.com/dumpster-rental-orcutt-ca/.
https://www.youtube.com/watch?v=LunDf5Rta8w
###
For more information about Binz 2 You, contact the company here:

Binz 2 You
Alex Bein
(805) 937-0123
info@binz2you.com
848 A West Century St Santa Maria, CA 93455