Big Chug's Disposal Offers Dumpster Rental Service in Pleasant Prairie WI
Big Chug's Disposal, a company based in Kenosha, WI, wants to inform everyone to know that they are offering a dumpster rental services to Pleasant Prairie and neighboring areas. It is essential for homeowners and businesses to be able to rent a dumpster to faster and more efficient elimination of wastes from various tasks and projects, such as home renovations and construction projects. A dumpster rental service provides an efficient and quick way of getting rid of accumulated waste that need to be cleaned up as fast as possible. More about Big Chug's Disposal can be obtained from their Facebook page at https://www.facebook.com/bigchugsdisposal/.
Curtis Martin from Big Chug's Disposal says, "Whether you have a home renovation project or a construction project, you can expect to find a suitable roll-of dumpster rental for you specific requirements. We provide fast, friendly delivery services in Pleasant Prairie, Wisconsin and surrounding area. It is our goal to exceed customer expectations."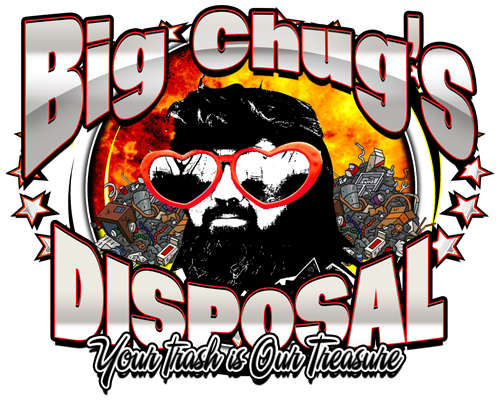 They are four available dumpster sizes from Big Chug's Disposal. These are the 12 yard dumpster, 15 yard dumpster, 18 yard dumpster, and 20 yard dumpster. The 20 yard dumpster measures 6 feet in width by 14 feet in length by 7.6 feet in height and can contain about eight times that of a pickup truck load. This is typically used for home remodeling and construction projects, including renovation of the master bedroom, kitchen remodeling, basement clean outs, attic clean outs, yard cleanups, garage clean outs, and other similar projects.
The 18 yard dumpster is not a typical size but it is available at Big Chug's Disposal to allow customers to have a better fit for their specific needs. The 18 yard dumpster measures 14 feet in length by 5 feet in width by 7 feet in height. This volume is suitable for the average 1 bedroom apartment with 700 to 900 square feet in area or an average garage full of junk. Those who want to know the exact location of Big Chug's Disposal can visit their Google Maps page at https://goo.gl/maps/F243pisfE3YErUvh8.
The 15 yard dumpster measures 4.5 feet in width by 14 feet in length by 7 feet in height, and can accommodate about six times that of a pickup truck load. It is frequently used for relatively small projects, including: removal of waste and junk from the yard waste; different types of home renovation projects, such as the remodeling of a laundry room; repair of a sidewalk or driveway; removal of flooring, walls and carpet; and installation of kitchen cabinets; and clean out of a huge room, such as a bedroom, garage, bedroom, attic, or basement.
The 12 yard dumpster measures 14 feet in length by 3.5 feet in width and 7 feet in height and it may be utilized for garage clean outs, home clean outs, and more. Slightly bigger than the 10 yard dumpster, it has enough room to eliminate trash from a good sized project. It can hold the equivalent of 4 to 5 pickup truck loads or 72 32-gallon trash bags.
Big Chug's Disposal is a locally owned and operated company has been two years in the business of providing dumpster rental services that meet both financial and practical needs of the customer. They offer professional, personalized, and detailed client service at a reasonable price while ensuring excellent standards are followed. Their service area includes: Round Lake, Round Lake Beach, Waukegan, Lake Forest, Gurnee, Grayslake, Libertyville, Antioch, Lake Villa, Mundelein, Zion, Lake Bluff, Highland Park, Lake Barrington, Beach Park, Winthrop Harbor, Wadsworth, Long Grove, Deer Park, Highwood, Hawthorne Woods, Kildeer, Bannockburn, Riverwoods, North Barrington, Long Lake, Mettawa, Green Oaks, Forest Lake, Old Mill Creek, Knollwood, Lincolnshire, Lindenhurst, Round Lake Park, Ingelside, Volo, and all areas in between. And even if the project site is beyond that radius, they may still be able to deliver units there for an additional fee based on how far the location is.
People who would like to know more about the services provided by Big Chug's Disposal can check out their website or contact them on the phone or through email. They are open from 8:00 am to 5:00 pm, from Monday to Friday; and from 9:00 am to 2:00 pm on Saturdays and Sundays.
###
For more information about Big Chug's Disposal, contact the company here:

Big Chug's Disposal
Curtis Martin
262-361-3000
bigchugsdisposal@gmail.com

4623 75th St, Ste 4 -281

Kenosha, WI 53142