BarkWiki Supports Pet Cancer Awareness Month
November 09, 2020 at 18:29
November is Pet Cancer Awareness Month. The purpose of Pet Cancer Awareness Month is to educate pet owners about the signs and symptoms of cancer in cats and dogs and to share information on the latest treatment options and the importance of early detection.
Pet Cancer Awareness Month was started in 2005 by Nationwide and the Animal Cancer Foundation with the goal of raising money and increasing awareness about the leading cause of death in cats and dogs.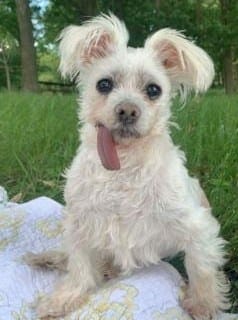 To observe the month on social media, use the hashtag #PetCancerAwarenessMonth or #PetCancerAwareness. Users are encouraged to share warning signs of pet cancer, which include: loss of appetite or difficulty eating; rapid weight loss; chronic diarrhea and/or vomiting; loss of interest in playing or exercise; changes in stool frequency; difficulty with stool or urination; abnormal stiffness; lethargy; strong foul odors; unexplained bleeding; dry, non-productive cough; increased thirst or urination; respiratory changes; enlarging or changing lump; or abdominal distention.
"Early detection of cancer in pets is critical," said Adrienne Jade, owner of BarkWiki. "By being aware of the signs and symptoms of cancer, there is a much better chance of survival and treatment."
Cancer is the number one disease-related cause of death for dogs in the United States and accounts for almost half of the deaths in pets that are 10 years or older. Approximately 1 in 4 dogs will develop cancer during their lifetime, which is approximately the same rate as humans.
Just like with humans, cancer in pets can take many forms and can be caused by a variety of environmental and genetic factors. Some of the more common types of cancers in pets include sarcomas, carcinomas, osteosarcomas, melanomas, mast cell tumors, meningiomas, and adenocarcinomas.
Some types of cancer in dogs are easier to treat than others. However, in all cases, early detection is critical. The good news is that cancer is curable in 50% of pets. According to the Animal Cancer Foundation, many cancers can be put into remission with early and appropriate intervention. Treatment options might include chemotherapy, radiation, and surgery. Fortunately, many dogs do not experience the severe side effects of chemotherapy that humans do.
According to the Veterinary Cancer Society, some breeds of dogs are more genetically predisposed to cancer, including Golden Retrievers, German Shepherds, and Rottweilers.
Some ways to help prevent cancers in dogs is to keep pets at a healthy weight, spay or neuter, limit exposure to carcinogens and other toxins (such as tobacco smoke and pesticides), and visit the veterinarian twice a year for check-ups.
If a dog is diagnosed with cancer, the owners are encouraged to get a second opinion to verify the diagnosis, ask for a referral for a veterinary oncologist (cancer specialist), and do research and ask questions.
In addition to educating dog owners about different dog breeds and health issues, BarkWiki invites its users to share photos beloved canine companions and their dog rescue success stories. The site also sponsors regular giveaways, including one that donates $500 to the animal shelter of the winner's choosing.
###
For more information about BarkWiki, contact the company here:

BarkWiki
Adrienne Jade
(858) 215-1661
support@barkwiki.com
30729 Golden Pond Pl
Menifee CA 92584