BarkWiki Celebrates Adopt A Senior Pet Month
November 29, 2021 at 23:27
This November, BarkWiki joins animal shelters and rescues across the country in celebrating Adopt A Senior Pet Month—an event created by the ASPCA and the website Petfinder to promote the benefits of adopting an older dog or cat.
"It may surprise people to learn that older pets are defined as those who are five years or older," said Adrienne Jade, owner of BarkWiki. "Many people looking for pets want puppies or kittens, but shelters and rescues are full of older pets looking for a home."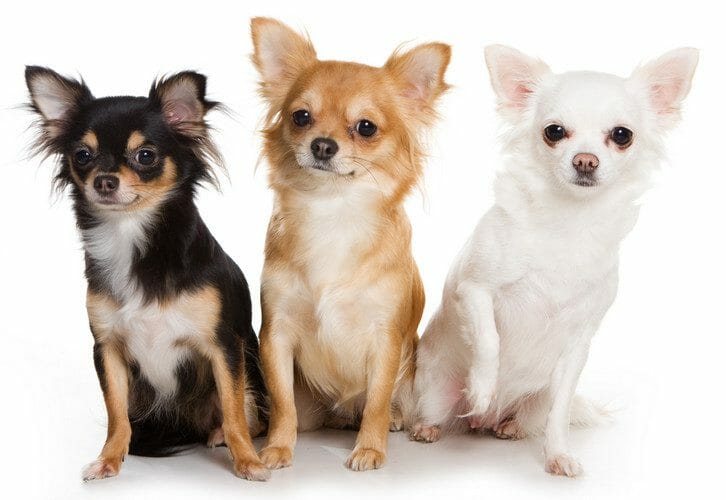 Statistics indicate that older dogs and cats spend the longest time at shelters and rescues. Unfortunately, this often leads to the euthanasia of perfectly healthy animals when facilities become overcrowded or full. In no-kill shelters, older cats and dogs often live out the remainder of their lives in animal shelters.
Many of these older pets belonged to senior citizens who either passed away or had to move into an assisted living facility that does not permit pets. Other times, situations such as economic difficulties, divorce, new babies, or a change in living situation lead people to surrender older pets.
In some cases, breeds with longer life spans may be surrendered. For example, the Chihuahua has an average life expectancy of 14 to 18 years. "Much can change in this span of time," said Jade. "People aren't always prepared to care for their pets for their entire lifespan."
There are many advantages to adopting an older pet. One of the biggest benefits is that they are calmer and less energetic—making them easier to handle and less apt to participate in destructive behaviors. In addition, senior pets are already housetrained—a time-consuming and often frustrating experience for pet owners. Many senior pets are already accustomed to living in a household and understand basic commands such as "sit" and "stay." This makes them suitable for living in a variety of households, including apartments and those with younger children.
Another plus to adopting a senior pet is that their personalities and grooming requirements are already known. In addition, there will be no surprises concerning the size of the pet as they are fully grown. Many larger breed dogs are often surrendered when their size and energy levels exceed an owner's expectations.
Although some senior pets may have health issues that affect older dogs (such as arthritis or Cushing's disease), regular check-ups and medications such as gabapentin can help keep senior pets healthy and spry.
"As someone who has adopted multiple senior pets, the most rewarding aspect of the experience is the profound gratitude and love demonstrated by these animals," said Jade. "A senior dog who is adopted is incredibly grateful for their new situation and expresses unconditional love and affection for their new families."
BarkWiki is an educational website dedicated to providing educational articles focused on different dog breeds and canine health issues. Dog owners are also invited to share photos of their canine companions and dog rescue stories. BarkWiki also sponsors regular giveaways, including one that donates $1,000 to an animal shelter or rescue organization of the winner's choosing.
###
For more information about BarkWiki, contact the company here:

BarkWiki
Adrienne Jade
(858) 215-1661
support@barkwiki.com
30729 Golden Pond Pl
Menifee CA 92584