Atlanta Music College Celebrates Black History Month as Open House Approaches
February 15, 2022 at 17:38
Duluth, Georgia -
The Duluth-based Atlanta Institute of Music and Media reflects on Black History month and what this powerful month means to everyone at the music college, including students, staff, and faculty.
To celebrate Black History Month, last year the Atlanta music school performed a unique and special tribute during their Open House Event.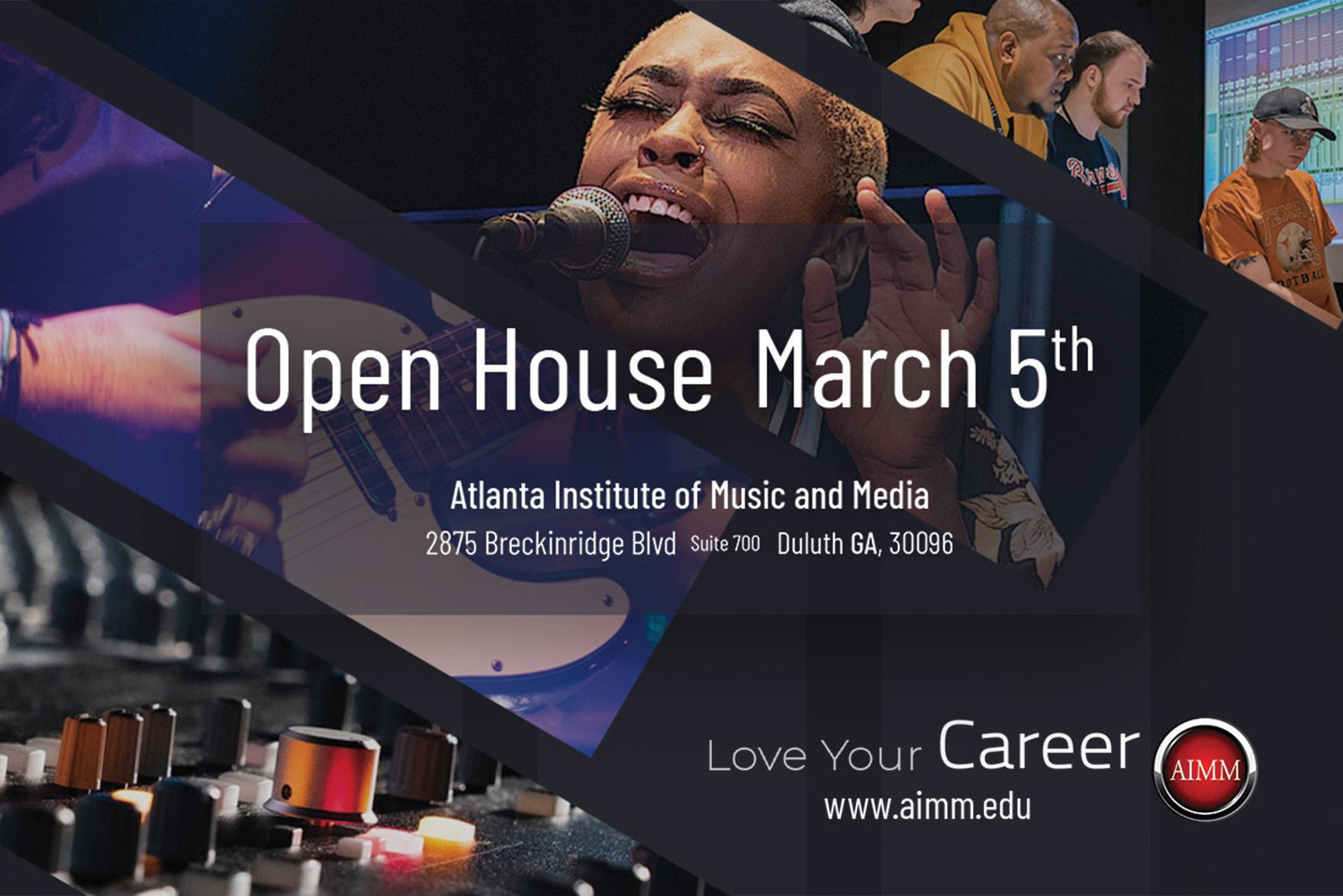 The performance combined instructors and students, standing side by side, wearing black tee shirts that read, "/B L A K/ More than a Color."
The powerful, nearly 14-minute performance displayed raw emotion and included a compilation of hit songs, including Childish Gambino's "This is America," Cynthia Erivo's "Stand Up," Common and John Legend's "Glory," and more.
View AIMM's Black History Month performance on YouTube.
For students that want to attend AIMM's next open house, the event is scheduled for Saturday, March 5th, 2022, at 12:00 pm on AIMM's campus. The open house will begin with a performance and then transition into specific breakout sessions based on each student's interests, including instrument-based courses, audio production, studio performance, and surround mixing.
The open house webpage states, "Whether your passion lies in instrument performance or producing the best original music, AIMM has insider tips, techniques, and courses for you."
Click here to reserve a spot for free at AIMM's March 5th Open House event. The event will be hosted at AIMM's campus, which is located at 2875 Breckinridge Blvd #700, Duluth, GA 30096.
###
For more information about Atlanta Institute of Music and Media, contact the company here:

Atlanta Institute of Music and Media
Nite Driscoll
(770) 242-7717
admissions@aimm.edu
2875 Breckinridge Blvd #700,
Duluth, Georgia 30096