Atlanta Institute of Music and Media Offers Facebook Advice to Musicians
Atlanta Institute of Music and Media has constructed a new article for musicians, producers, and engineers in terms of elevating their brand and reach on Facebook. The article focuses heavily on Facebook Groups for Musicians.
"The main reason is that they allow you to easily connect with your listeners for free. Facebook is one of the most cost-effective ways to grow and expand your audience. Facebook groups are all based on interests. While you can directly invite people from your Facebook Page or friends list to join your Group, it also means that someone who likes your genre of music could stumble in and become a fan for life," the article states, written by AIMM instructor, Keith O'Neill.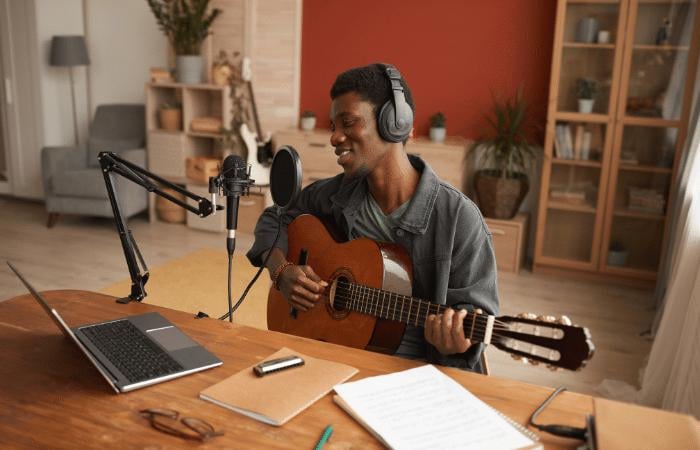 One of the most important factors is the overall level of engagement. Musicians, artists, and bands that want to grow their listenership from the Facebook platform must include posts that are engaging and genuine.
These posts can include memes, lyrics, music videos, behind-the-scenes posts, announcements, and more. Giveaways, if the musician has merch, are also a strong opportunity to build engagement and followers.
The Atlanta Music School emphasizes that Facebook Groups are a powerful opportunity to directly share music, Spotify playlists, and small video clips that will resonate with the musician's audience, as well.
"Keep in mind, there are two rules of thumb you should follow when you post in your Facebook Group. Always keep things personal and stay sincere. This will make you feel less like a 'Facebook Admin Bot' to your followers and more like a real-life artist," reiterates O'Neill.
To read the entire article constructed by the Atlanta music college, click here: https://www.aimm.edu/blog/how-facebook-groups-can-benefit-your-music
All musicians and engineers that want to elevate their skills and create life-long industry relationships should consider enrolling in a music school like the Atlanta Institute of Music and Media.
AIMM offers various music degrees and certificates that span multiple focuses, such as music production, vocals, guitar, bass, keyboard, and drums. For any musician or music producer struggling with understanding the value of music education, AIMM describes 7 factors that musicians should consider when choosing a music college.
###
For more information about Atlanta Institute of Music and Media, contact the company here:

Atlanta Institute of Music and Media
Nite Driscoll
(770) 242-7717
admissions@aimm.edu
2875 Breckinridge Blvd #700,
Duluth, Georgia 30096