AMC Waste Services Provides Dumpster Rental Service in Lugoff, SC
December 08, 2022 at 01:02
Lugoff, South Carolina-based AMC Waste Services is pleased to share information about its dumpster rental services with the local community. The locally-owned and operated company is dedicated to providing the best roll-off dumpster rental for South Carolina contractors, homeowners, and businesses to keep their homes, communities, and work sites clean and safe. Learn more about the company by visiting its official website at www.amc-waste.com.
AMC Waste Services provides two options for anyone looking to rent a roll-off dumpster in Lugoff. The first is its 20-yard dumpster, which measures 16' long by 8' wide by 5' high. These bins can handle small construction projects, remodels, whole house cleanouts, and yard waste removal with ease. The 20-yard dumpster is affordably priced at $395.00 for up to seven days of rental time, with three tons of waste included in the base price, making it the ideal option for anyone undertaking small construction or residential projects.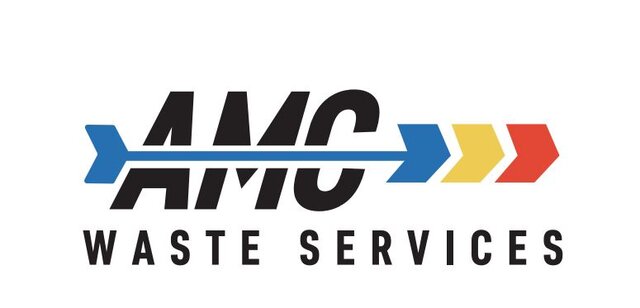 If the project is much larger and requires more waste disposal, AMC Waste Services also offers a 30-yard dumpster. It measures 22' long by 8' wide by 6' high and is perfect for contractors and business owners who are setting out to complete large projects, such as demolitions, housing developments, and worksite containment. AMC Waste Services' 30-yard dumpster begins at $495 for up to seven days of rental time, with four tons of waste disposal included in the base price. Anyone who wishes to extend the rental time or disposal weight amount can do so with a small surcharge of $15 per day and $45 per ton, respectively.
A representative for AMC Waste Services said, "When you are setting out to do a project that involves a lot of waste management, you simply can't rely on your day-to-day garbage bins. That is where we come in with our reliable dumpster rental services. AMC Waste Services is the premier local provider of residential, commercial, and business debris removal. With the help of our high-quality services and heavy-duty equipment, you can eliminate clutter and mess from your home, contain construction waste, and maintain cleanliness at your workplace in a cost-effective and convenient manner."
Renting a dumpster from AMC Waste Services is an easy and straightforward process, requiring only a few clicks. Interested parties simply need to visit the company's website, click on the "Book Now" button, choose and review the specifics of the dumpster and the period of time they are looking to rent the dumpster for, click "Checkout," and make the payment via any major credit card. Once the order has been confirmed, the customer will receive an email with the order confirmation and a digital receipt. The company's representative said, "If you have any questions or concerns at all, just get in touch with us today, and we would be glad to help you out."
The services provided by AMC Waste Services have proven essential for the residents and businesses of Lugoff and the surrounding areas. The company's impact in the area is represented by its excellent Google reviews. Customer Ken Miller said, "Excellent service and reasonable prices! I highly recommend this company if you are looking for a no-hassle, affordable dumpster rental. I called to rent a 20-yard dumpster, and it was delivered the next day with no issues. Will definitely use them again!"
Matthew Gardner similarly comments, "Truly an awesome container company built on respect, loyalty, and taking care of the needs of each and every customer on a personal level. If you've got a need for speed these guys have the answer. I've never seen a container company that can get the job done in 24 hours of a call, and at the greatest, 48 hours. You can tell these guys are all about keeping the customers happy and fulfilling their promises. Thanks, AMC, for being a company built on old fashion values and for giving so much to the community."
Those who want to learn more about AMC Waste Services and the full range of services offered by the company may begin by visiting its official website. The company encourages interested parties to rent a dumpster via its website or get in touch with a representative via phone regarding any questions or concerns. More information about AMC Waste Services can also be found at the following link: https://goo.gl/maps/zrvFdwDoYcJECoqg8.
###
For more information about AMC Waste Services, contact the company here:

AMC Waste Services
(803) 408-9990
24 Industrial Park Dr. Lugoff, SC 29078