All Systems Go Marketing Shares Insight On HVAC Website Optimization
September 01, 2020 at 23:23
La Mesa, CA based All Systems Go Marketing is pleased to share another blog post with their community in which the agency explores the intricacies of HVAC website optimization. Given that All Systems Go Marketing focuses exclusively on supporting small to mid-sized HVAC businesses, their expertise in the world of SEO makes them invaluable for businesses at this stage of growth. In particular, the agency serves HVAC businesses, and they have been working diligently on their clients' behalf since 1999.
SEO is the process by which a business modifies their website to rank higher on a search engine results page (SERP). Since a user who searches for a specific term is likely already looking for a specific service or product, using SEO to get to the top of a results page makes it more likely for the business to catch this user's attention. This in turn makes it more likely that they will patronize the business. As a consequence, many businesses and SEO agencies around the world are constantly doing their utmost to figure out which factors make them more likely to rank higher on search engine results. Given that Google is the most widely used search engine (by an extremely wide margin), most SEO is centered around this platform as well.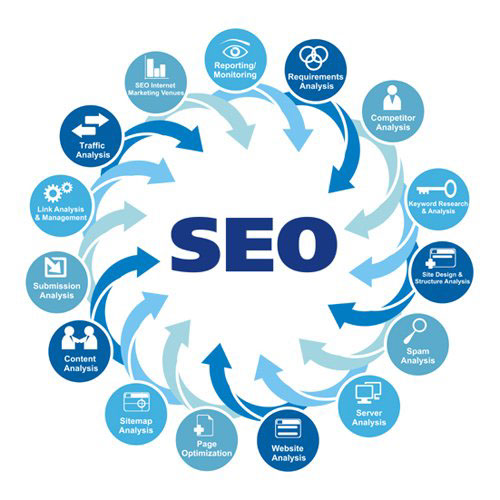 In a recent blog post, titled 'Quality, Optimization, and One More Factor,' the company states, "For as long as search engine optimization (SEO) has been in existence, the debate on what factor is the most important to rank on the first page, if not claim the top spot, has been ongoing. There are those who say that the quality of content is the most important thing being considered by search engines that affect a website's ranking. They argue that you will rank on top if you have the best quality posts on your brand's blog."
However, this is not the only perspective of the field. Others believe, for instance, that approaching SEO in this manner is ineffective as it grossly oversimplifies a relatively complex and ever-evolving arena, especially since effective SEO requires an application of skill, effort, funding and strategy. Some even argue that considering quality to be the sole determining factor of a web page's ranking is arrogant since it then implies that any results on the following pages are of inferior quality.
All Systems Go Marketing states, "When what we read is interesting, accurate and contains the information we were looking for, Google knows that because it has tracked how long you stayed in the page and that you reached the end of the page, meaning you finished reading the entire page or article." The agency says that this certainly contributes positively to the website's ranking—but it is by no means the only factor involved. In fact, they explain that Google will even ignore quality in favor of other factors in certain circumstances.
The average user may notice this while searching online; they may click on the top link of a results page only to find that the content within it is not up to the standard they expect. The agency explains that this is due to such websites doing better with other factors that contribute to SEO, such as, "keyword inclusion, link building, and for some, money because they appear as paid ads. To conclude, quality is a top factor, along with a number of other factors, never the only factor."
In All Systems Go Marketing's words, "there is a sweet spot where quality and optimization converge, and that should be the meeting point all content marketers, website administrators and business owners should aim towards." The blog post also explains how high quality content can be optimized to make it more recognizable for search engines, and therefore make it more likely for the web page in question to rank higher in search results.
HVAC businesses are encouraged to read the article in full to learn more about the factors that can help them take their first steps into search engine organization. More information can be found across the agency's website as well, and interested parties are welcome to contact Craig Wright of All Systems Go Marketing to follow up on any further inquiries.
###
For more information about All Systems Go Marketing, contact the company here:

All Systems Go Marketing
Craig Wright
(619) 304-0152
salesweb@allsystemsgomarketing.com
All Systems Go Marketing
8064 Allison Avenue, #108
La Mesa, CA 91942