AIMM Offers Top Vocal Performance Program for Voice Artists
Atlanta Institute of Music and Media offers the best singing courses for singers and voice artists keen to learn the best music production technique. The Atlanta singing school prides itself on its multiple vocal programs to help students develop range, tone, and style to succeed in a music career.
The Music and Technology Associate Degree: Voice Concentration course is meant for vocalists to gain knowledge in the field of Vocal recording and engineering. Students can gain deeper insight into and learn how to combine music production components. Upon graduation, the music institute students can elevate their art and accomplish their dream of a successful singing career.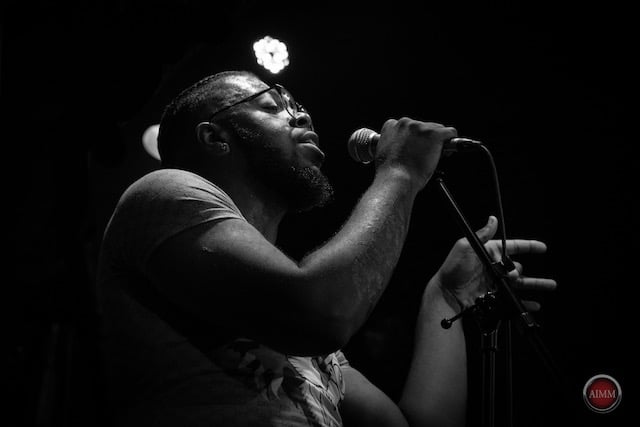 Students have access to a comprehensive curriculum at the leading music institute in Atlanta. This includes classical and modern vocal instruction and audio and video computer lab instruction.
The music college's President, Nite Driscoll, states, "Our students get real-time access to live clinics and workshops that feature some of today's most well-known innovative vocal performers, producers, and music industry professionals. Our Vocal Degree Program utilizes an intense curriculum, combining classroom experiences and performance opportunities at every level."
Atlanta music school students have the advantage of acquiring skills needed to advance their musical aptitude in the field of vocal music technology.
AIMM's Vocal Performance Certificate gives students the opportunity to focus on their stage and studio skills, perfect their tone, expand their range, let their voice resonate around the world, and land a successful vocal career.
The music school in Atlanta is proud to offer students the choice of online courses in the COVID-19 era. While students can master their vocals by enrolling in the Music and Technology Associate Degree program, the course offers them deeper insight into mixing, mastering, and recording music production techniques.
"Our music college believes in developing well-rounded musicians, so whether you want to have significant music production knowledge when you dive into the music industry or want to be your city's best DIY vocalist, we have you covered," Driscoll says.
AIMM is an AVID training partner, which provides the most relevant music production courses, giving students the top tools and training to rock the world of music.
The Atlanta Institute of Music and Media is happy to hire the best minds for training its students. The institute hires those with top degrees, certifications, and work experience to teach the demanding Voice curriculum.
AIMM students get an edge over students from other music schools in Atlanta due to their access to a vast learning curriculum and practical training under the best tutors.
Anybody interested to learn more about the Music and Technology Associate Degree: Voice Concentration should get in touch with the industry leaders at AIMM to take the first step toward a successful singing career.
###
For more information about Atlanta Institute of Music and Media, contact the company here:

Atlanta Institute of Music and Media
Nite Driscoll
(770) 242-7717
admissions@aimm.edu
2875 Breckinridge Blvd #700,
Duluth, Georgia 30096