A Leading Commercial Cleaning Company in Canberra Announces Launch New Website
Clean Group, a leading provider of commercial cleaning and office cleaning services in Canberra, has recently announced the launch of their new website with the facility to book a cleaner online in Canberra. This is one of the highly reputed commercial cleaning companies in Australia and provides services in all major cities and over a thousand suburbs across the country. Local businesses and individuals looking for a professional office cleaner can now easily book their quote requests online on the Clean Group Canberra website.
"With the COVID-19 around, it is crucial now more than ever for businesses to keep their premises clean and germfree, which is not easy without the help from a professional cleaner. We at Clean Group provide professional cleaning help to all kinds of businesses in Canberra.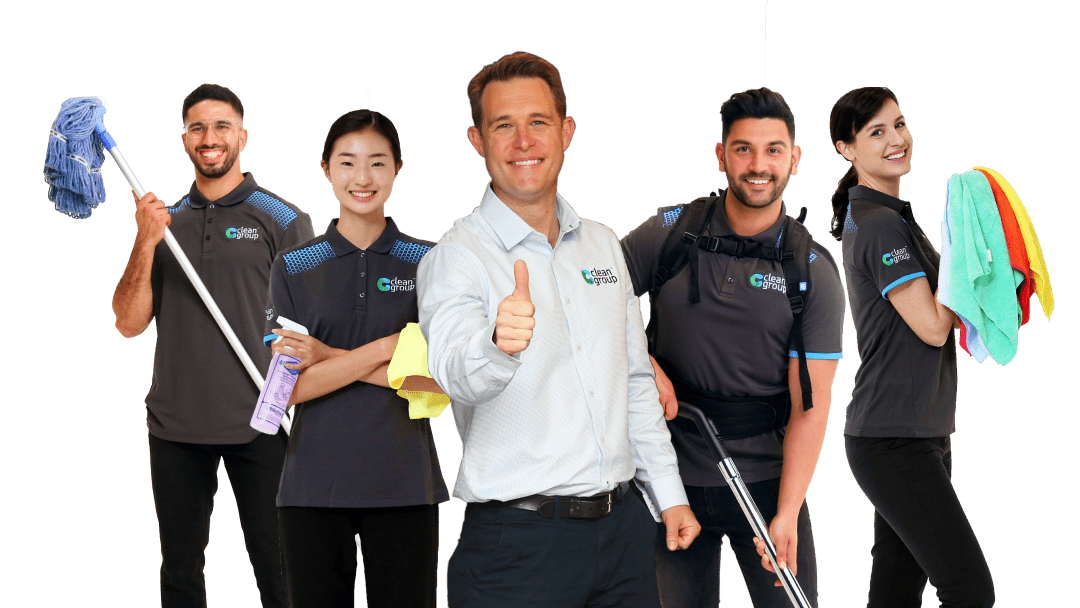 "To make it easy for everyone to book a cleaner online in minutes, we have launched our new website. We now also provide complete disinfection cleaning," said Suji Siv, owner, and CEO of Clean Group.
For almost two decades now, Clean Group has been offering the highest quality cleaning services to a variety of commercial premises all over Australia, including Canberra.
The company was founded on the core values of honesty, reliability, and integrity, which can still be seen in all their cleaning jobs. Thanks to their consistently brilliant quality cleaning across industries, they have over the years garnered positive reviews from clients all over the country.
"When choosing a commercial cleaner, it is easy to get swayed by cheaper prices and people often ignore the quality. We have found a way to blend quality with affordable cleaning rates." Clean Group cleaners are very particular about quality and are famous to offer the same quality cleaning services consistently across all their jobs.
The company has set high standards for itself and its commercial cleaning services in Canberra, which is why local businesses find it easy to trust them for all their cleaning needs. The cleaners are qualified and trained professionals who have years of experience helping premises stand out through efficient and high-quality cleaning. Their focus on safety is one of the reasons why many of their clients have chosen to stay with them over the years.
For most Australians, their office is like their second home, where they spend a number of their waking hours. Like a house, it is important to keep an office clean, otherwise, germs will thrive and make everyone sick.
Clean Group Canberra offers a complete suite of cleaning and maintenance services to commercial properties in and around the city, including all major and minor suburbs of Canberra. They are particularly popular for their office clean Canberra services, including routine cleaning and one-off cleaning.
Clean Group offers a complete range of affordable office cleaning solutions and services along with trained office cleaners in Canberra. They have years of experience in office cleaning, including both routine cleaning and deep cleaning of office premises.
Their regular office cleaning package covers routine cleaning of premises on a weekly, monthly, or fortnightly basis, as preferred by clients. A thorough cleaning of the entire office is done, which includes floors, surfaces, walls, doors, windows, attics, bathrooms, toilets, kitchens, furniture, etc. This is followed by disinfecting common areas and high-traffic surfaces.
With the new Clean Group website, booking a cleaner in Canberra is now easier than ever. The company offers affordable pricing along with a flexible schedule, allowing customers to book a cleaner for as many hours as they need with the flexibility of easy online payments.
All their services are backed by the company's no-question, 100% satisfaction guarantee, which is to protect the interests and the money of their valued clients. "If a customer is not 100% satisfied with the cleaning provided, we do it again, free of cost to them."
"Whether you are looking for regular, standard cleaning like dusting, mopping, floor scrubbing, vacuuming, etc. or want exclusive, deep cleaning services for special areas like kitchens, toilets, and bathrooms of your premises, you can find and hire the best cleaners from our team of trained and experienced office cleaners Canberra. All new cleaning services are available with free disinfection."
https://youtu.be/gFgOD37psCE
To book a commercial cleaner online from Clean Group, visit the company website or call 02 5104 3123 for a free quote.
###
For more information about Clean Group Canberra, contact the company here:

Clean Group Canberra
Jackson
02 51043123
sales@cleangroup.email
Clean Group Canberra,
Edinburgh Ave, Canberra ACT 2601, Australia